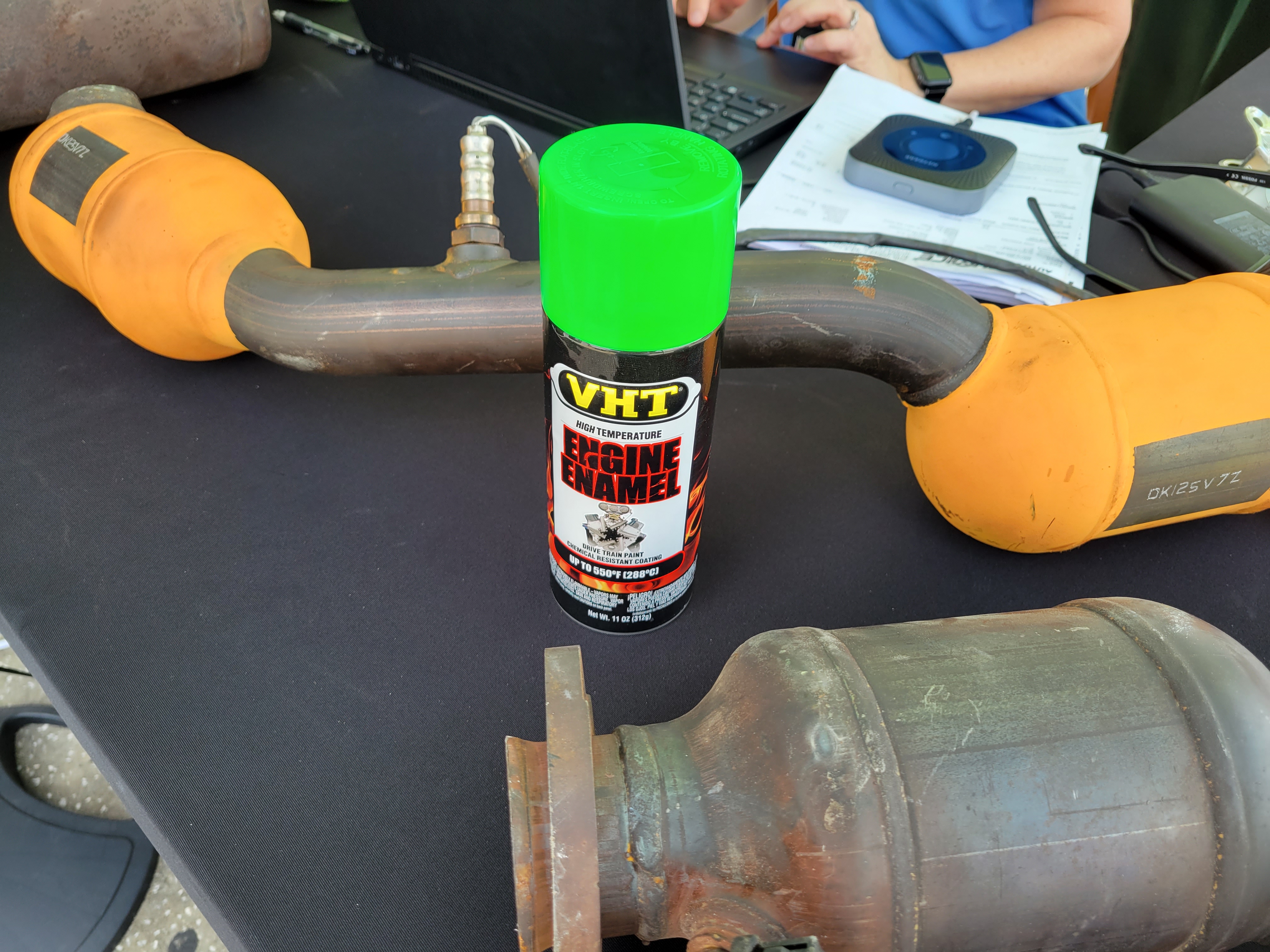 The Hillsborough County Sheriff's Office held its first Free Catalytic Converter Etching event, and is happy to report it was a success, with dozens of cars participating.

On Saturday, May 7, 2022, starting at 9 a.m. teamHCSO in partnership with The Tire Choice in Plant City (2102 James L Redman Pkwy) began etching VIN numbers onto the catalytic converters of cars who showed up to the event. A total of 61 cars participated, with the hope that thieves will be deterred from victimizing Hillsborough County citizens and stealing their catalytic converters. The event ran until 3 p.m.

Hillsborough County is not immune to the rash of thefts happening across the country. Criminals are stealing catalytic converters, and selling them for the precious metals found inside. This leaves their victims paying thousands of dollars in replacement and repair fees. HCSO is working to make it harder for thieves to unload the stolen devices by marking them with paint, and etching VIN numbers on them. Deputies are working with scrapyards to inform them that if they buy marked and stolen catalytic converters, they will face criminal penalties as well.

"No vehicle is safe from these thieves. They love to target trucks, vans, buses, and even RV's," said Sheriff Chad Chronister. "They go for the precious metals in the catalytic converters — having no regard for the precious time and money they're costing local victims."

We are grateful for the partnership with The Tire Choice and Total Car Care who helped the citizens by etching, painting, and protecting the vehicles of so many of our citizens.

Attached is broll for media to use of the event, as well as sound from Sheriff Chonister talking about the event. Please courtesy the Hillsborough County Sheriff's Office when using.