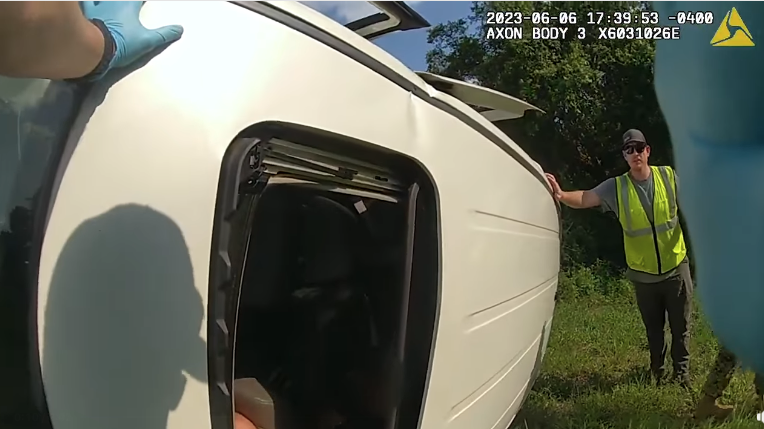 In a moment that exemplifies heroism, Sgt. Rizer came across a crash. With a minivan overturned and good Samaritans trying to help, he swiftly took charge. Trapped inside was a distraught mother with five children, but only four were accounted for.
Sgt. Rizer's determination led him to discover two small fingers through the sunroof. Risking his own safety, he removed his vest and equipment belt and crawled into the vehicle, rescuing the last child and ensuring their safety. His compassion even extended to recovering a pacifier for one of the distressed children, cleaning it meticulously before returning it.
"Sergeant Donnie Rizer's response was nothing short of extraordinary. His bravery, composure, and genuine care for all involved are commendable," said Sheriff Chad Chronister.
Let's salute Sgt. Rizer for his exceptional bravery and selflessness. His actions inspire us all.

View the video.