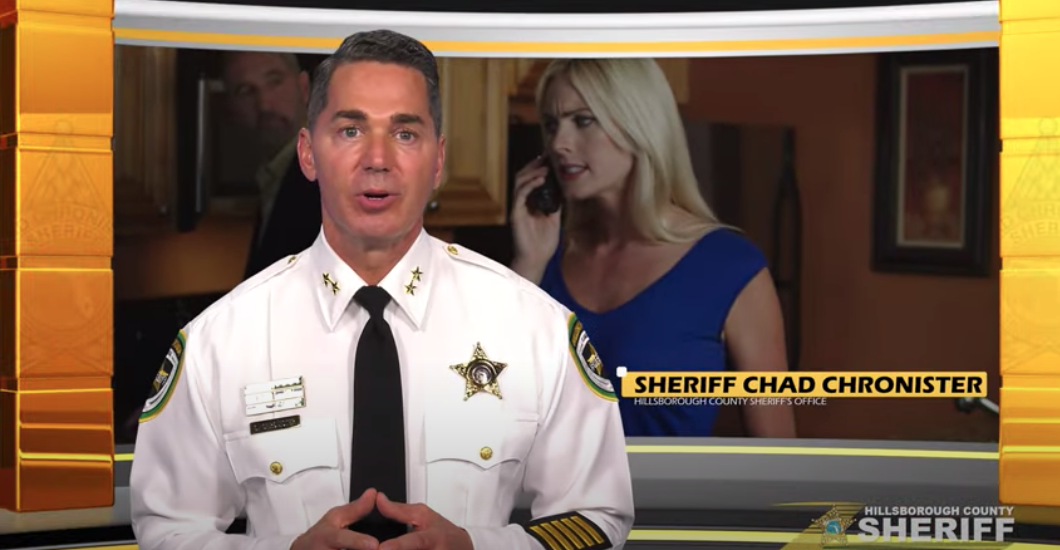 Although scams targeting the elderly are common nationwide, the Hillsborough County Sheriff's Office has noticed a rash of high-dollar incidents in recent weeks.

At least five cases are currently being investigated and all seem to follow the same pattern. An unknown caller states the person's grandchild or relative has been in an accident or is in jail and needs cash to pay their bond, hospital bills, or attorney's fees. The scammer, in recent cases, has requested between $10,000 to $30,000 and advised the victim to put the cash in an envelope or box to be handed over to a "courier" who arrives shortly after.

Sheriff Chad Chronister is asking any resident who believes they were the victim of this scam, or any other criminal activity, to contact the Hillsborough County Sheriff's Office at (813) 247-8200.

"As our detectives work to identify and catch the people behind this heartless and abusive crime, we urge others to remain alert and listen for red flags whenever they get a call from someone they don't know," said Sheriff Chad Chronister. "Do not withdraw money and hand it over to someone without doing your research, contacting the loved one in question, or calling the Sheriff's Office first."

Sheriff Chronister has released a public service announcement (PSA) regarding the scam. It can be viewed on the Hillsborough County Sheriff's Office YouTube page here.