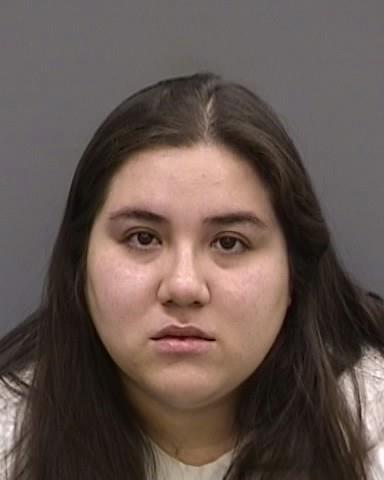 After a disturbing animal abuse case was brought to light, Sheriff Chronister is releasing an additional video in which nine-year-old Maya, a Siberian Husky, endured unimaginable and unwarranted abuse.
Sheriff Chronister also announced a petition for enjoinment to prevent Jaimes from adopting or living with a pet in Hillsborough County. Sheriff Chronister and State Attorney Susan Lopez are pushing for this petition to be expanded statewide.
The suspect responsible for the horrendous and harrowing abuse is 24-year-old Elizabeth Jaimes. Jaimes was living in the home with her boyfriend and his mother, Maya's owner.
"We as a community and as a society will never tolerate the abuse and terrorization of a poor innocent animal," Sheriff Chad Chronister. "Elizabeth Jaimes will feel the full weight of the criminal justice system in Hillsborough County."
HCSO and the State Attorney's Office are committed to ensuring that animals in our community are treated with respect and dignity and will continue to work tirelessly to end all forms of animal cruelty.
"Our office is always focused on fighting on behalf of the most vulnerable populations who can't speak for themselves," said State Attorney Susan Lopez. "The State Attorney's Office will not tolerate animal cruelty and will continue to work closely with Sheriff Chronister and his team as they continue this disturbing investigation."
At this time, investigators believe the abuse began as far back as October 2022. Since then, Maya has experienced numerous episodes of abuse, which have led to permanent damage. Maya's injuries include skull fractures, a broken jaw, spine and rib fractures, and a broken orbital resulting in blindness in one eye. Jaimes admitted to hitting the dog because he had growled at her.
"Nothing would justify this evil and callous abuse. Maya is a sweet and loving animal who did not deserve the torture she endured," said Sheriff Chronister. "This is why our investigation is so important. We need to dive deeper and determine how far the abuse goes back. We are dedicated to investigating this case and ensuring that Jaimes will be held accountable for her heinous acts."
Following the arrest, Maya was reunited with her owner and is recovering at home. The owner has filed an injunction on Jaimes.
Jaimes was arrested on May 1, 2023, and was later released on a $7,500 bond.
This is an active and ongoing investigation. The Public Affairs Office will release any updates.

Additional video can be viewed here.