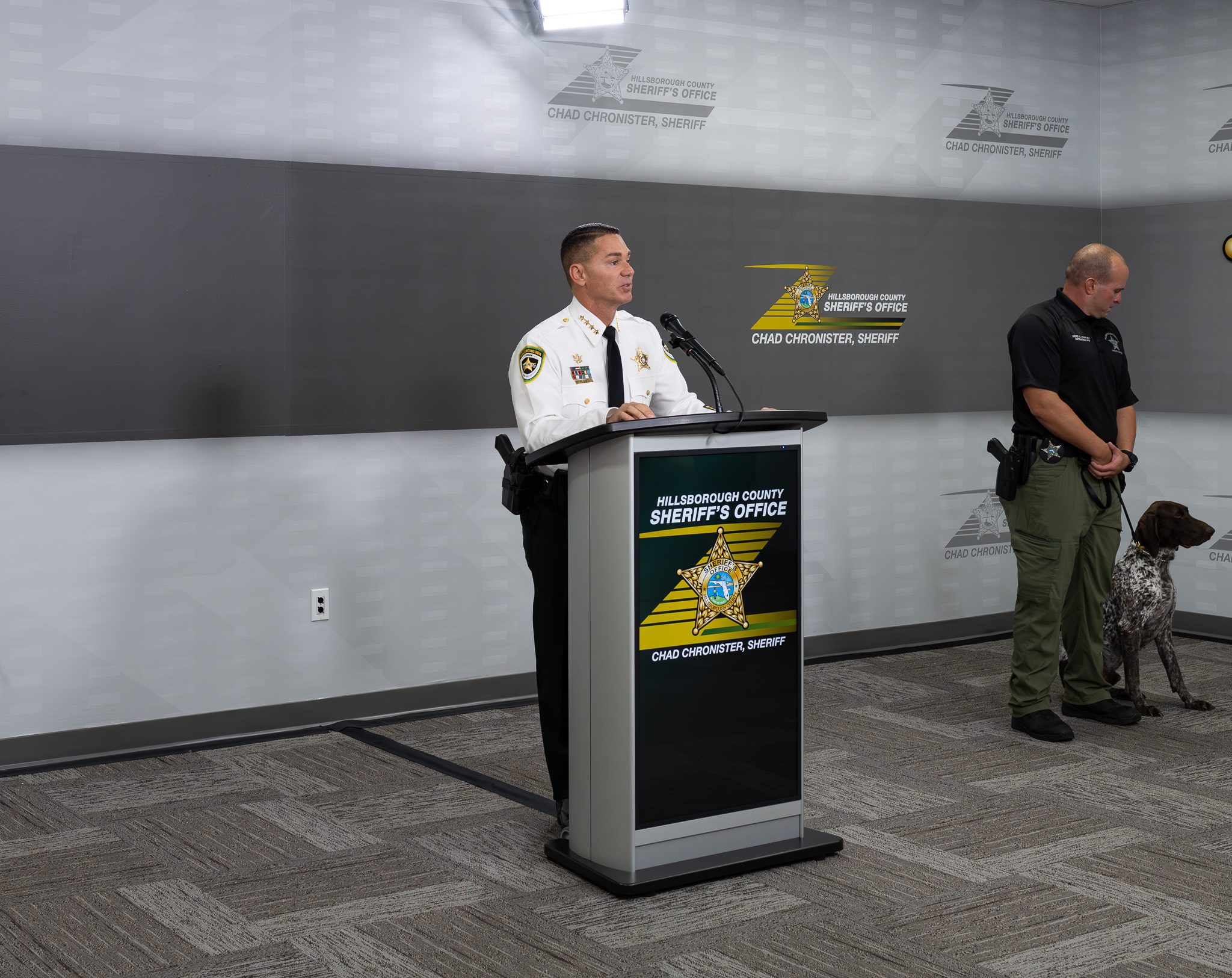 Sheriff Chad Chronister is proud to introduce two highly trained K9 drug-sniffing partners to the Hillsborough County Sheriff's Office, bolstering security measures and ensuring a safer environment at HCSO Detention Facilities.
Adding these K9s reflects HCSO's commitment to maintaining the highest safety and security standards for inmates and staff members.
"Through technology, canines, and training, no one is taking more steps to prevent the spread of contraband than the Hillsborough County Sheriff's Office," said Sheriff Chad Chronister. "These K9 partners are an invaluable asset to our efforts in preventing the introduction of drugs and contraband into the jails, thereby enhancing overall security and order."
The newly introduced K9s, named Watson and Holmes, have undergone training to identify various narcotics and prohibited substances. Their expertise will be used during routine checks of visitors, incoming packages, and pod searches, further solidifying HCSO's proactive approach to maintaining a drug-free environment.
Watson and Holmes are German Shorthaired Pointers trained by HCSO's certified K9 experts. They are both 1.5 years old, and they, along with their handlers, have completed more than 200 hours of training.
"We hope these K9s serve as a deterrent to inmates and visitors who might otherwise attempt to introduce drugs into the jail," said Sheriff Chronister. "The presence of these new team members will allow us to reduce violence, disputes, and health hazards among inmates."
The K9 handlers are both members of the Jail Intelligence Squad, aimed at reducing crime and detecting threats in HCSO's detention facilities.
Watson and Holmes began their duties on September 4, 2023.