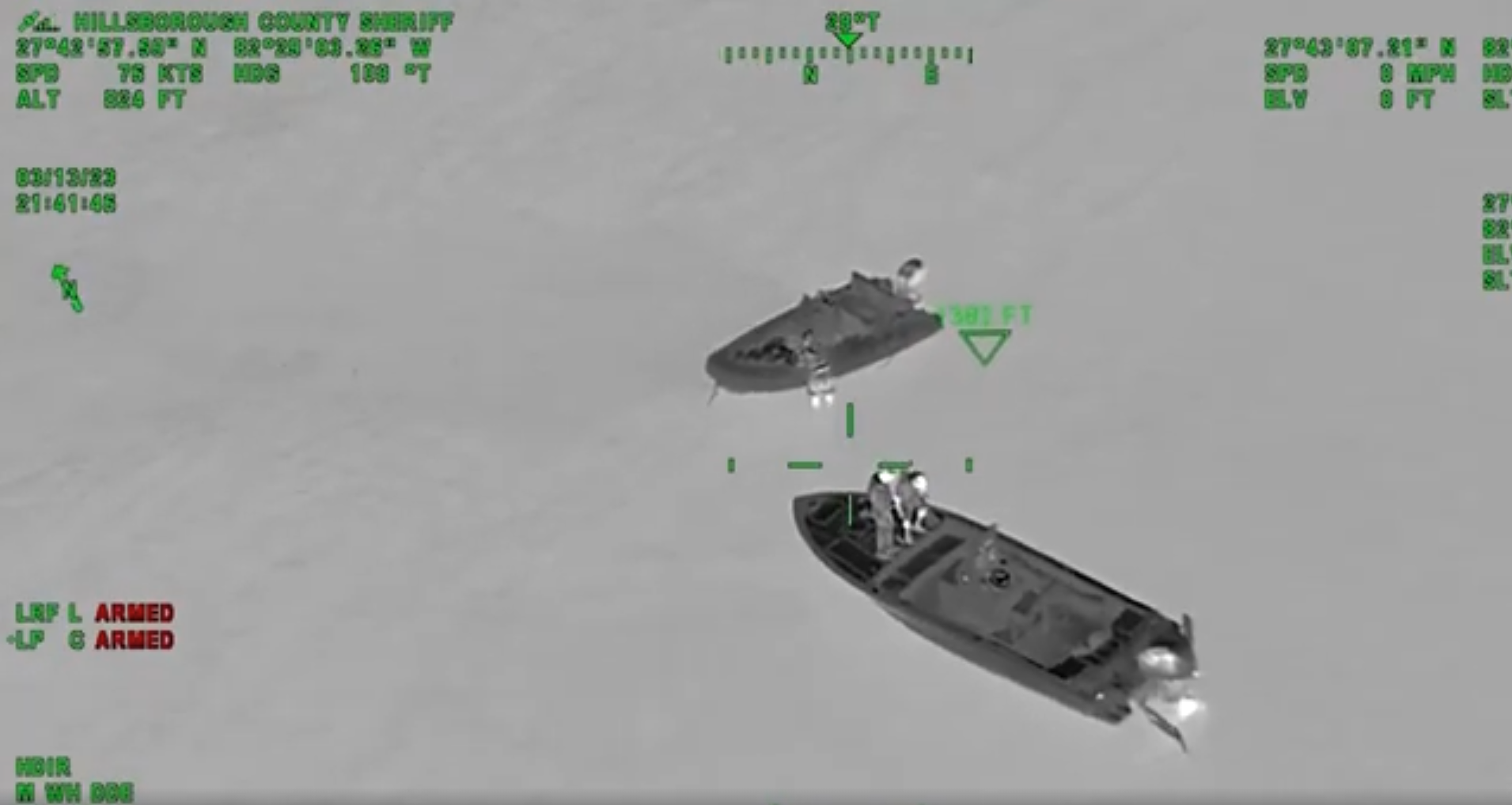 An elderly man was rescued on March 13, 2023 after his boat got stuck on a sandbar outside the Shellpoint Marina.
#teamHCSO received a call from a man stating his father was in trouble. He advised dispatchers that his father was possibly in the early stages of dementia, and his boat was inoperable.
HCSO's Marine Unit trailered a boat, launching a search for the 72-year-old man. HCSO Aviation responded and located him just outside the Shellpoint Marina and guided marine units to him. Marine units got the man on board the HCSO vessel, towing him and his boat to safety.
"I'm proud #teamHCSO was able to respond to this search and rescue," said Sheriff Chad Chronister. "Thanks to our state-of-the-art fleet and highly-skilled deputies, we were able to make a swift rescue and keep someone's loved one safe."