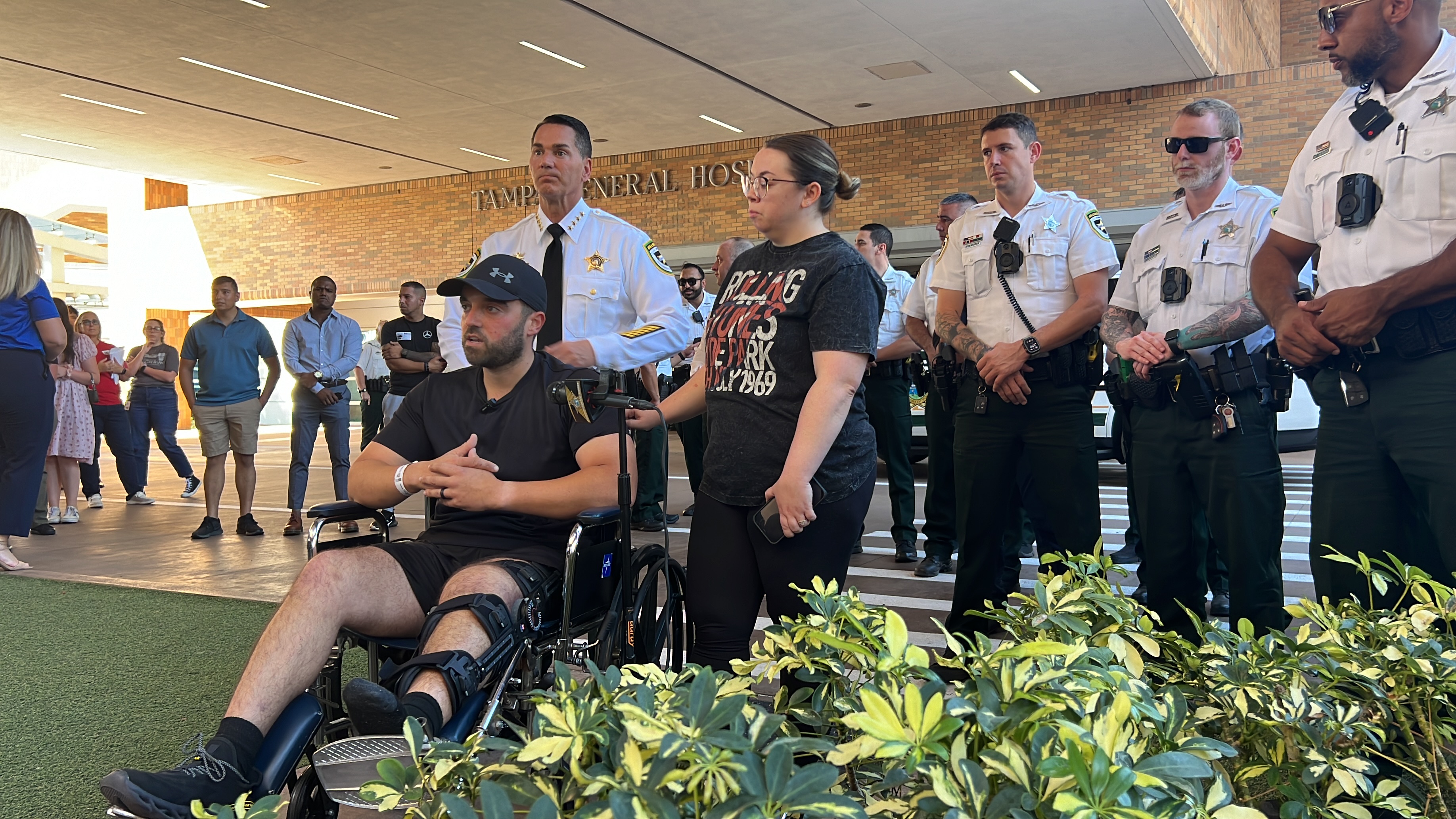 UPDATE: November 11, 2023, 3:30 p.m.
Sheriff Chad Chronister and the Hillsborough County Sheriff's Office were happy to join Deputy Manuel Santos as he was discharged from Tampa General Hospital after he sustained severe injuries responding to a call on Thursday, November 9, 2023, in Brandon.
Deputy Santos called the moments leading up to Ralph Bouzy trying to murder him by driving a vehicle into him the "scariest moments of his life."
"Both deputies are in for a long road to recovery," said Sheriff Chad Chronister. "I'm so grateful that tonight Deputy Santos gets to walk out of here, or even get wheeled out of here, on his own accord and that he's alive."
"I'm happy to be here -- obviously, the chances of me being here were slim to none for a second," said Deputy Santos. "My hopes are that he [Corporal Brito] is able to keep his body the way it is, he comes out walking, and we're able to get back to the next shift together."
The video clip above contains video from Deputy Santos describing the horrifying moments leading up to and following the ambush.
Below is Sheriff Chronister's news conference where addressed Corporal Brito's recovery and what he's currently enduring.
Physicians at Tampa General Hospital expressed cautious optimism about Corporal Brito as they were able to salvage viable tissue in hopes of saving his leg.
"I can tell you that you can never underestimate the power of prayer," added Sheriff Chronister. "This community's power of prayer is strengthening him and fueling him in his recovery."
As both deputies continue to recover, any updates will come from the Public Affairs Office.