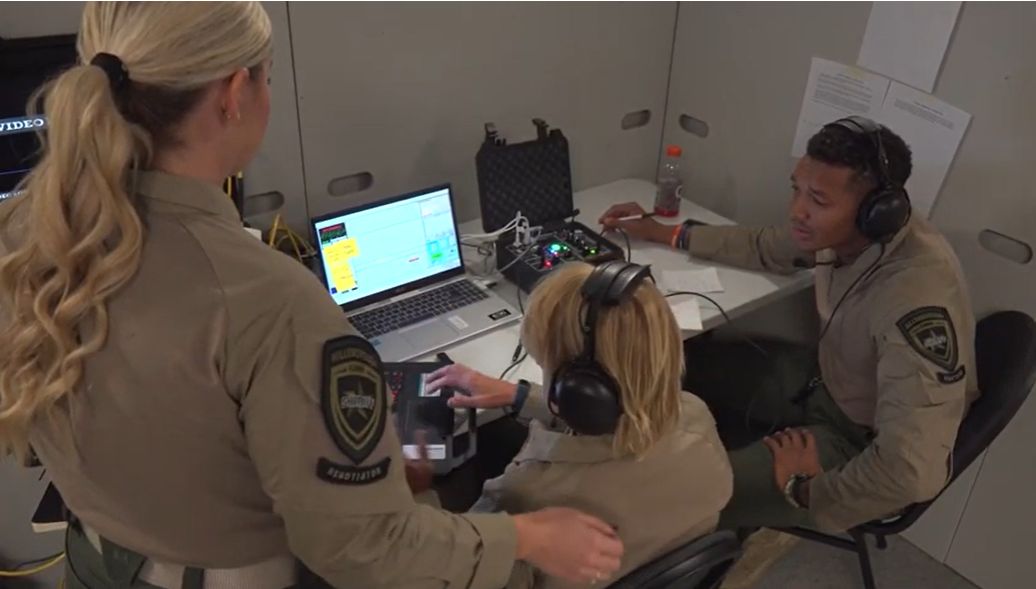 The Hillsborough County Sheriff's Office held a joint training session today with the Bureau of Alcohol, Tobacco, Firearms, and Explosives (ATF) at the HCSO firing range in Lithia.
On November 17, 2022, HCSO and the ATF joined forces to strengthen their long-term partnership. The goal of the joint training session is to share tactics, and exchange ideas during real-life hostage negotiation scenarios. The ATF has sent teams to Hillsborough County for training annually for nearly 15 years.
"This is a mutually beneficial partnership for HCSO and the ATF," said Sheriff Chad Chronister. "We need each other. While our agency deals with these cases more often, no one agency can manage a crisis alone. These sessions challenge everyone involved, forcing our teams to look at multiple ways to improve based on real occurrences. I'm confident that each team will take away new skills, and a different thought process in handling these scenarios. The ultimate goal is to always grow with each session, making the citizens of Hillsborough County safer."
Today's training session brought a mix of experience from across the country, with 11 members of HCSO and 14 members of ATF. Diversifying the training allows both forces to prepare their teams for a range of scenarios.
The training focuses on previous scenarios that have occurred in which either the ATF or HCSO were involved in. The idea is to look for ways to take the relevant learning points from those scenarios and try to examine how the incidents could've been handled better, to make the situation safer. The goal is to make the training session as realistic as possible, briefing the agents as they arrive at the problem just as they would be in a real hostage negotiation.
"We're extremely grateful to Sheriff Chad Chronister and the Crises Negotiation Team from the Hillsborough County Sheriff's Office", said Special Agent Graham Grafton, ATF Special Operations Division Training manager. "We profited immensely from the relationship, they are fantastic partners for us, and we look forward to working with them in the future."
To report an Arson or Explosives related crime, citizens can contact their local ATF Field Division Office or text the code ATFTAM to 63975 to submit an anonymous tip. To send a message about crimes or suspicious activity to HCSO, visit teamhcso.com or text the keyword CTYTIP and your tip to 847411.

Attached to this press release, media can find interviews with an ATF representative, and HCSO crisis negotiator (English and Spanish), and broll available for use.

https://www.youtube.com/watch?v=I12MKW7UYAk