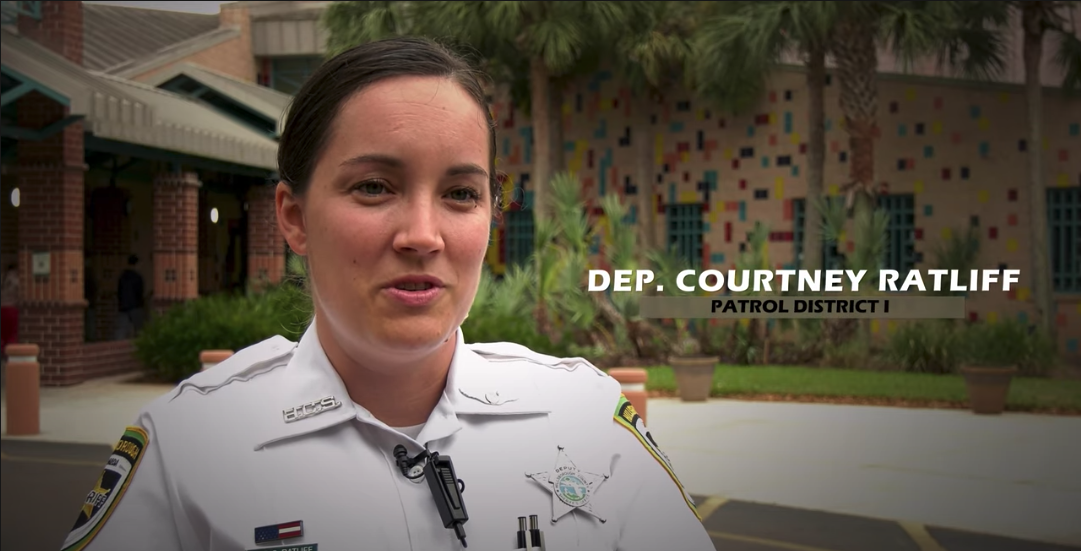 In honor of Mother's Day on Sunday, the Hillsborough County Sheriff's Office has produced a special edition episode of its "Before the Badge" series on one of the many mothers employed by the agency.

After giving birth to two sons, Deputy Courtney Ratliff was a stay-at-home mom for seven years. When she began thinking about returning to work, she was interested in a career in community service, possibly in the non-profit sector. Then her husband suggested that she might be a good fit as a law enforcement deputy. After some thought, she applied to HCSO and became a patrol deputy in 2020. She now balances her work life and family life, while raising two young sons.

"I think Mother's Day is really a day that reminds me that a mom is not defined as one thing," said Deputy Ratliff. "There are so many different versions of what a mother is. For me, it's not only a reminder of the strong love I have for my family, it's a strong love that I have for myself in appreciating who I am, and the confidence that this career has given me."

"Deputy Ratliff's story is just one example of the important role that mothers play in law enforcement," said Sheriff Chad Chronister. "Her motherly instincts, like patience and the ability to relate to others, are vital while on patrol. Her story is also a reminder that our deputies have families who wish for their safe return every day they go to work."

"Before the Badge" showcases the trials and tribulations #teamHCSO staff has faced getting to where they are today. It will highlight the many different countries they are from, as well.

This special edition Mother's Day episode of "Before the Badge" featuring Deputy Ratliff is available for viewing here. Any questions related to the episode should be directed to the Public Affairs Office at PublicAffairs@teamHCSO.com.

The Hillsborough County Sheriff's Office is hosting a recruitment event for those interested in becoming a law enforcement or detention deputy on May 21, 2022, from 7 a.m. to 12 p.m. It will be held at 520 N Falkenburg Road in Tampa. To reserve your spot, please contact the Recruitment and Screening Section at (813) 247-8070.

At this time, HCSO is offering:
Signing bonuses
Paid training
Free medical option
Anyone who is interested in applying for a career at HCSO should visit
www.joinHCSO.com
for more information.
Additional Images