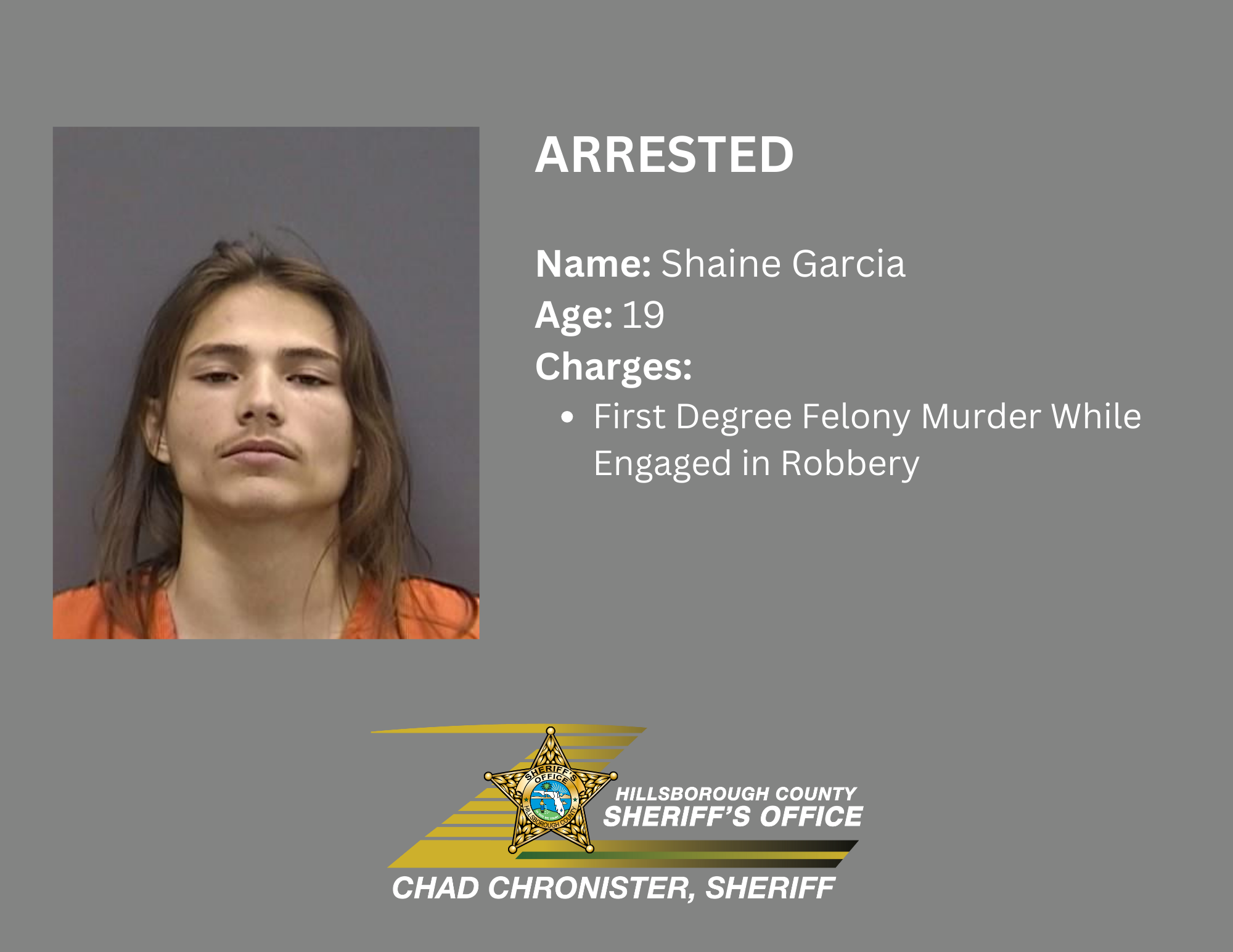 UPDATE: November 17, 2023
Four people have been arrested in connection with a 2022 homicide that occurred in Seffner.
On November 11, 2022, deputies responded to the 4000 block of Brower Drive, where a juvenile victim had been shot and later succumbed to their injuries.
More than a year later, after a lengthy investigation, detectives obtained arrest warrants for four individuals that were connected with this case.
Shaine Garcia, 19, Christopher Cobbs, 19, and Zackaryah Shilts, 19, all have been charged with First Degree Felony Murder While Engaged in Robbery.
Hailey Quintal, 19, has been charged with Accessory After the Fact and Perjury.
"This case is a testament to the fact that, even after a year, our detectives were able to solve this case with persistence, tenacity, and a yearning for justice," said Sheriff Chad Chronister. "The four responsible for this gruesome murder will now be held accountable for their terrible actions."
This case is an active investigation; any updates will come from the Public Affairs Office.
Additional Images