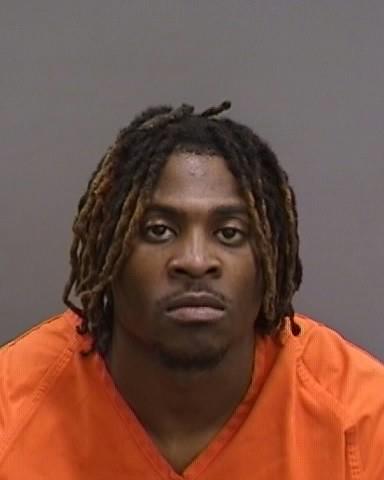 Deputies have arrested a University of South Florida football player on a domestic violence charge. On Saturday, April 29, 2023, the Hillsborough County Sheriff's Office received a call from a victim reporting that Michel Dukes, 22, physically assaulted them.

Through investigative means, deputies learned that there was a verbal argument between Dukes and the victim. At some point, while at the victim's residence on the 4300 block of Shire Court, it turned physical, and that's when deputies say Dukes strangled the victim. He is an active student at USF and on the school's football roster.

"I applaud this victim for coming forward," said Sheriff Chad Chronister. "We do not tolerate domestic violence. There is never a reason or excuse for this type of behavior. Our Victim Advocates will ensure this individual gets connected with any and all resources."

Michel Dukes is facing one felony charge of Domestic Battery by Strangulation. Help and resources are available to all victims of domestic violence. If you are a victim, please call the Hillsborough County Sheriff's Office at 813-247-8200.

You can also contact the Spring of Tampa Bay's https://thespring.org/ crisis hotline at 813-247-SAFE.This investigation remains active and ongoing.

The Public Affairs Office will release any updates.