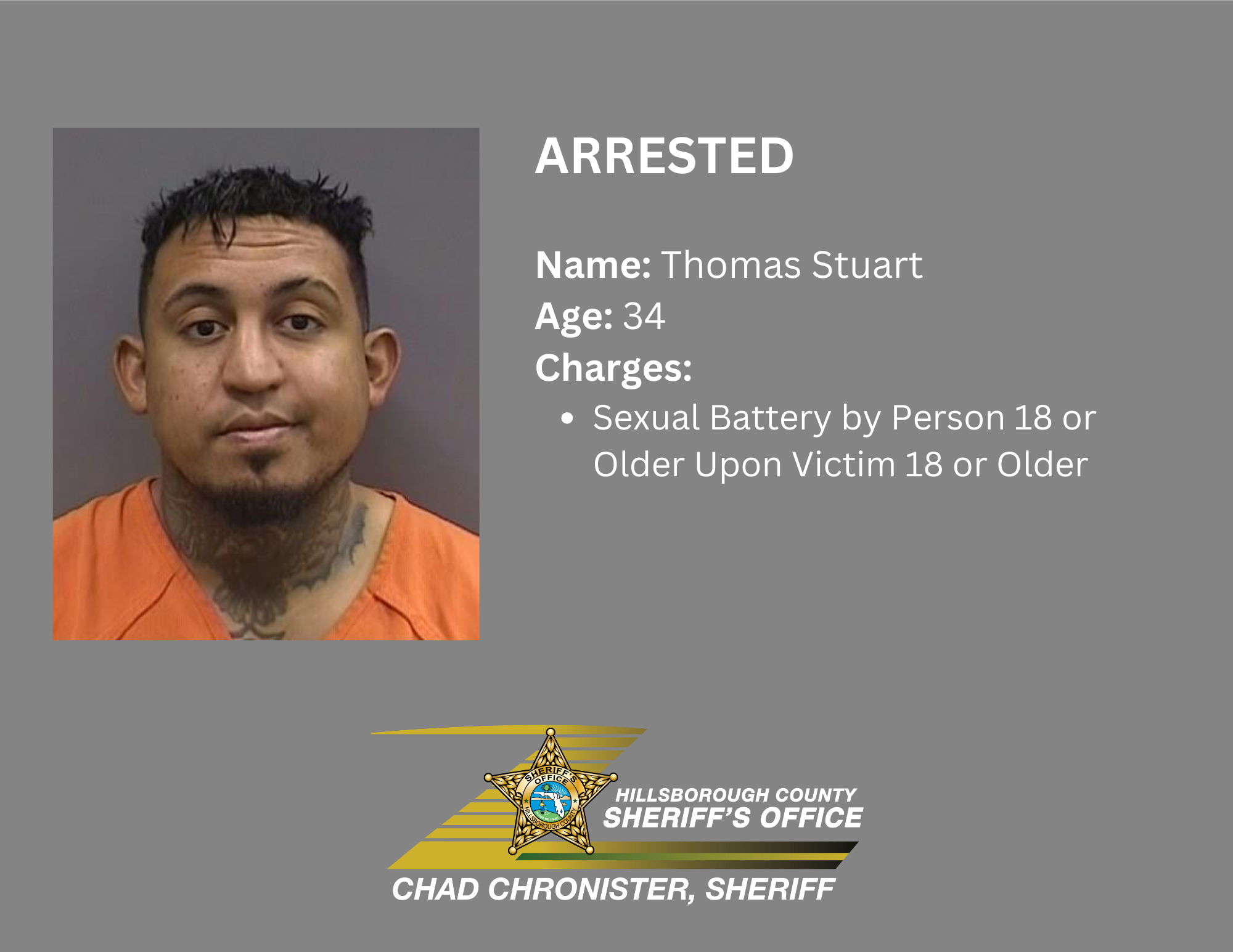 The Hillsborough County Sheriff's Office has arrested and charged a Valrico man for sexual battery.
On November 16, 2023, detectives arrested Thomas Stuart, 34, and charged him with one count of sexual battery on a confidential adult victim.
"I commend the bravery of the victim in this case who came forward and reported their abuser," said Sheriff Chad Chronister. "As we do with all victims, we will ensure they receive all the resources necessary to heal, and we continue to investigate. We ask that any other victims of this deviant please come forward. Let us seek justice for you and connect you with the help you need to move forward."
Detectives continue to investigate and ask anyone with information related to the suspect or this case to please get in touch with HCSO at 813-247-8200.