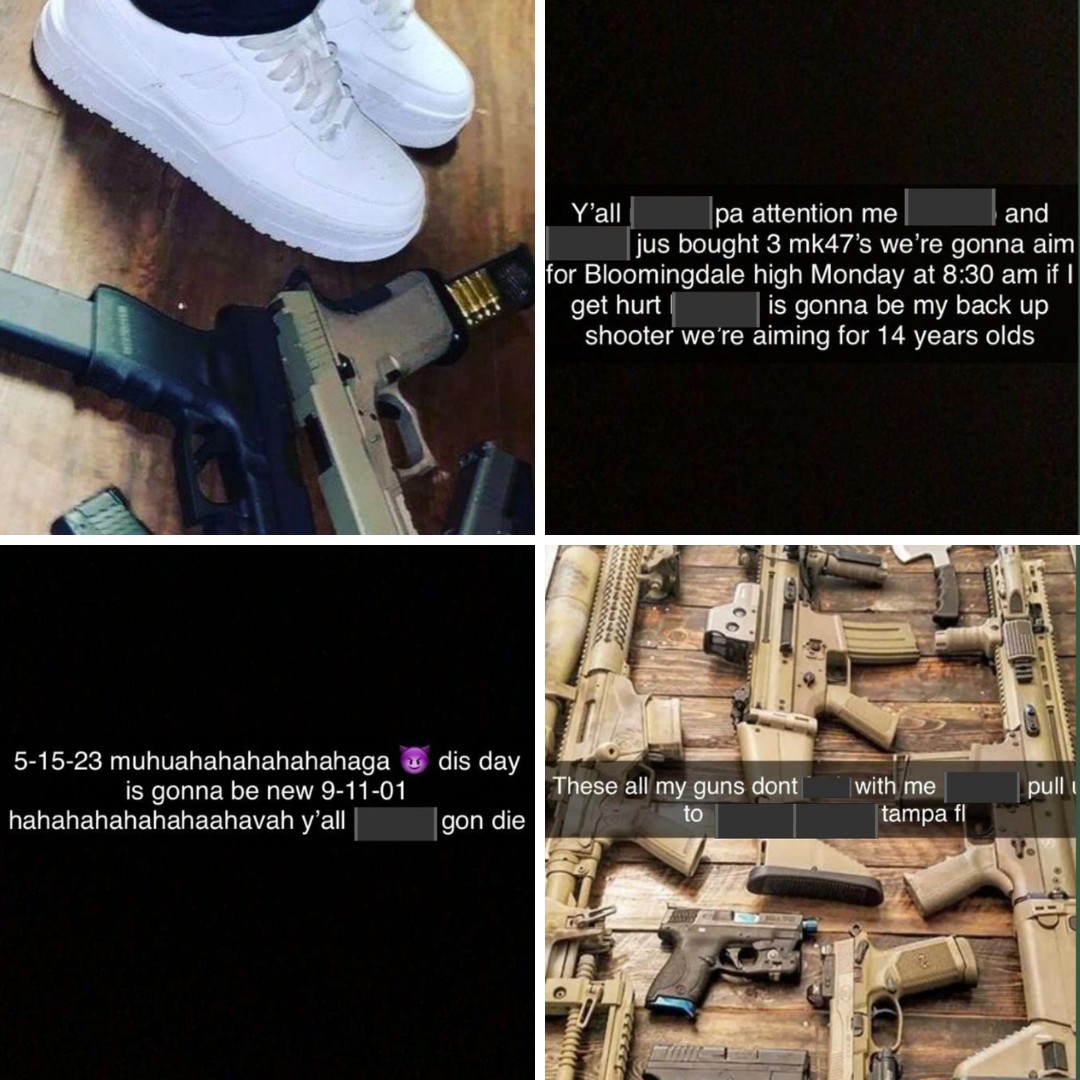 The Hillsborough County Sheriff's Office (HCSO) has arrested two 14-year-old middle school students for creating various threatening posts on the social media platform Snapchat. The posts were made between May 11 and May 13, 2023, and contained pictures of guns with imposed messages threatening violence at Bloomingdale High School.
Deputies say the juveniles claimed the posts were made "as a joke and to be funny." However, HCSO took the threats seriously and initiated a criminal investigation in collaboration with the FBI.
"The Hillsborough County Sheriff's Office takes all threats to our schools and community seriously, regardless of the intent," said Sheriff Chad Chronister. "We will continue to investigate and prosecute those who make threats, whether intended as a joke or not."
HCSO's School Threat Assessment Response (STAR) unit tracked down the individuals responsible, Alex Moraguez and Denis Herrera. The 14-year-olds both confessed to deputies. Moraguez and Herrera do not attend Bloomingdale High School. Deputies do not know why the teens focused their comments on that school.
Moraguez and Herrera were arrested and transported to the Juvenile Assessment Center and charged with a 2nd-degree felony for a Written or Electronic Threat to Conduct a Mass Shooting or Act of Terrorism.
"The arrest of these individuals should serve as a warning to anyone who thinks they can make threats on social media without consequences," added Sheriff Chronister. "We will not tolerate this behavior and will continue to work closely with our law enforcement partners to ensure our community's safety."
The STAR unit does not believe the teens had access to firearms. We believe they were using stock images in the Snapchat posts.
The Hillsborough County Sheriff's Office encourages anyone who sees or hears something suspicious to report it immediately by calling 911 or contacting Crime Stoppers of Tampa Bay at 1-800-873-TIPS (8477).
Additional Images