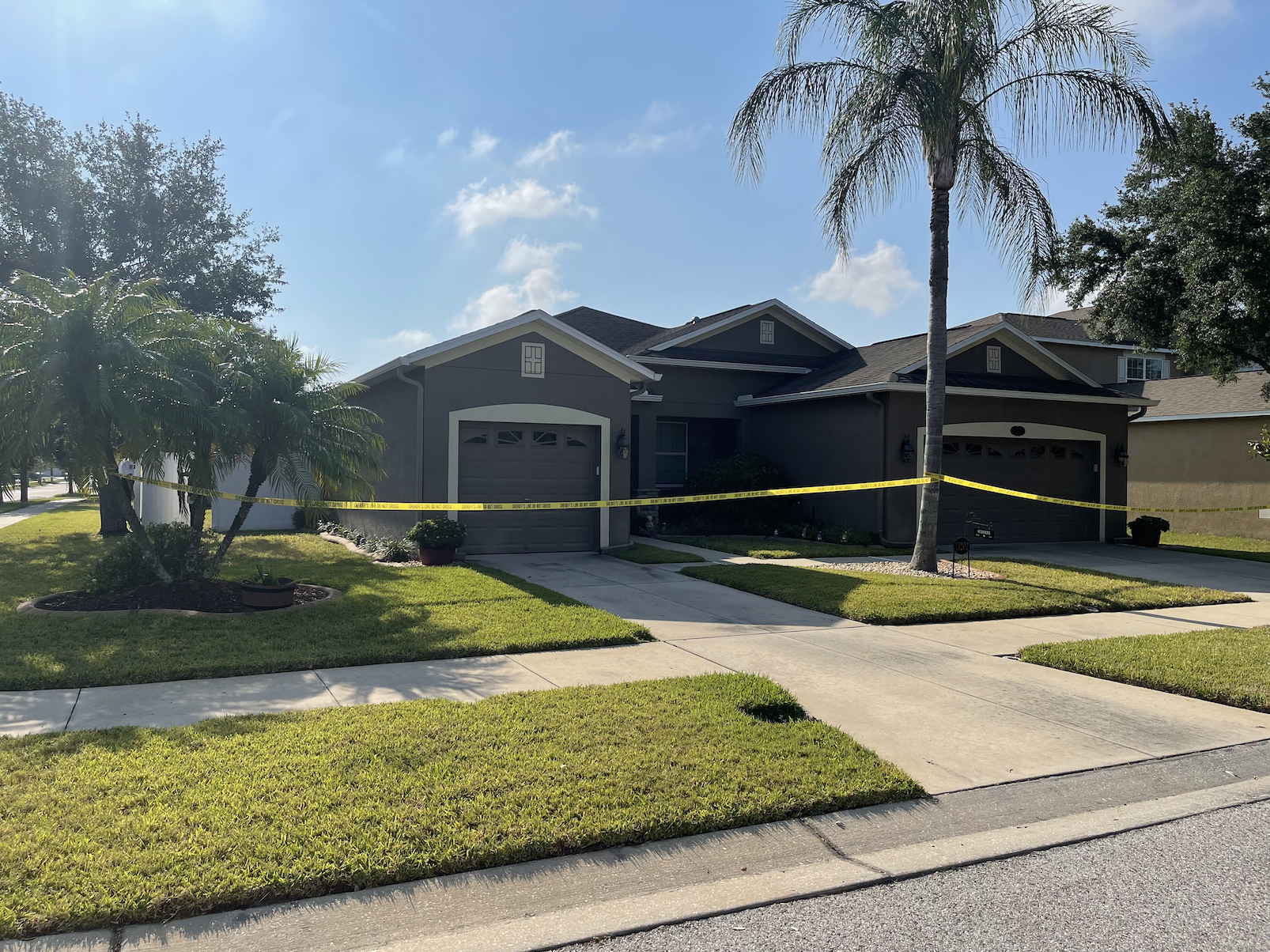 The Hillsborough County Sheriff's Office is investigating an apparent double murder-suicide in Riverview.
At 6:17 a.m. on Wednesday, May 18, 2022, a 911 call was made by Thomas Schultz, 64, during which Schultz said he was "in an impossible situation with no way out" and planning to commit suicide at his home on the 13000 block of Graham Yarden Drive in Riverview. Schultz disconnected the call with a dispatcher before giving details on why he wanted to end his life.
When deputies responded to the home a short time later, they found Schultz deceased on the back porch from an apparent self-inflicted gunshot wound. A revolver was discovered next to his body.
While searching the home for additional occupants, deputies located two adult females, Schultz's wife, who was in her 80s, and his stepdaughter, who was in her 50s, deceased inside the home. The women were laying in separate beds. Both appeared to suffer from fatal gunshot wounds to the upper body. According to relatives, both women had terminal illnesses. In addition to being in a hospital-style bed, the daughter was hooked to a feeding tube.
None of the individuals involved have criminal histories, and there were no prior calls for service to the home. A motive has not yet been determined in this incident. The Hillsborough County Sheriff's Office is still investigating.
"There is no such thing as an 'impossible situation.' There is always hope, and there is always help," said Sheriff Chad Chronister. "This tragedy has occurred during the month of May, Mental Health Awareness Month. I am urging anyone in crisis to please seek help. There are a number of resources available in our community, including the Crisis Center of Tampa Bay. Simply call 211."
If you or someone you know is struggling with thoughts of suicide, the Crisis Center of Tampa Bay can be reached 24 hours a day, 7 days a week by calling 211. For more information, visit https://www.crisiscenter.com