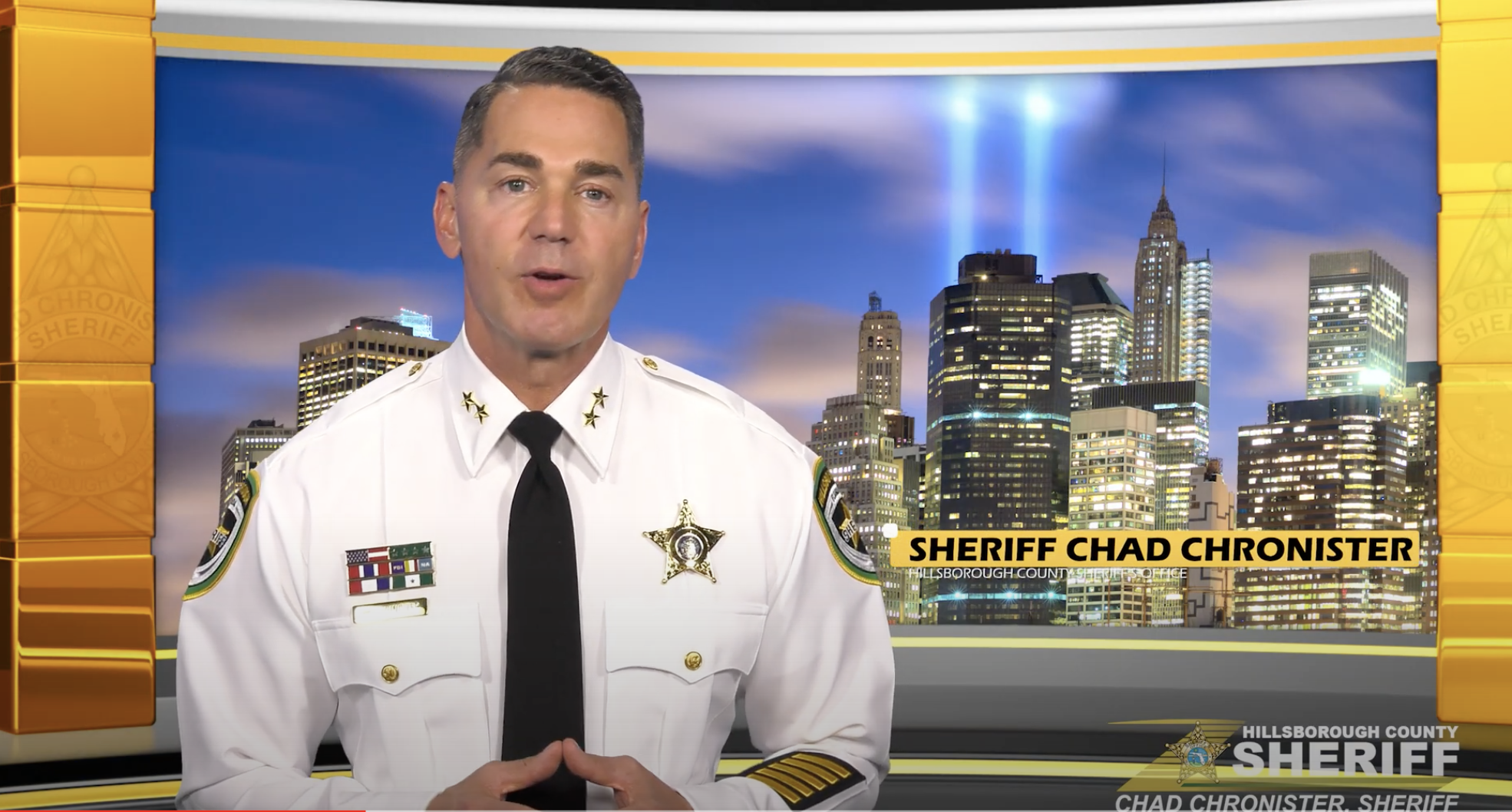 On Friday, Hillsborough County Sheriff Chad Chronister helped commemorate the 19th anniversary of the September 11 terrorist attacks by leading a moment of silence and wreath laying ceremony at the 9/11 memorial on display outside the Hillsborough County Sheriff's Office in Ybor City. For the safety of HCSO employees and the public, the ceremony was held virtually, streamed live on the HCSO Sheriff Facebook page.

In a video message, also posted to social media on 9/11, Sheriff Chronister honored the first responders and citizens who lost their lives on that tragic day, and he emphasized that America will never forget their sacrifices.

"Our hearts have never stopped grieving this tremendous loss and the void will never be filled, but we've learned that we must remain united, and together, we are stronger," said Sheriff Chad Chronister. "Those who paid the ultimate sacrifice will never be forgotten. They are American heroes."

Several teamHCSO heroes were also recognized this week for their service during and after the 9/11 attacks. Employees working in New York City and Washington, DC, on September 11, 2001, shared their personal stories in a touching video message. The video can be viewed on the HCSO Sheriff YouTube page.