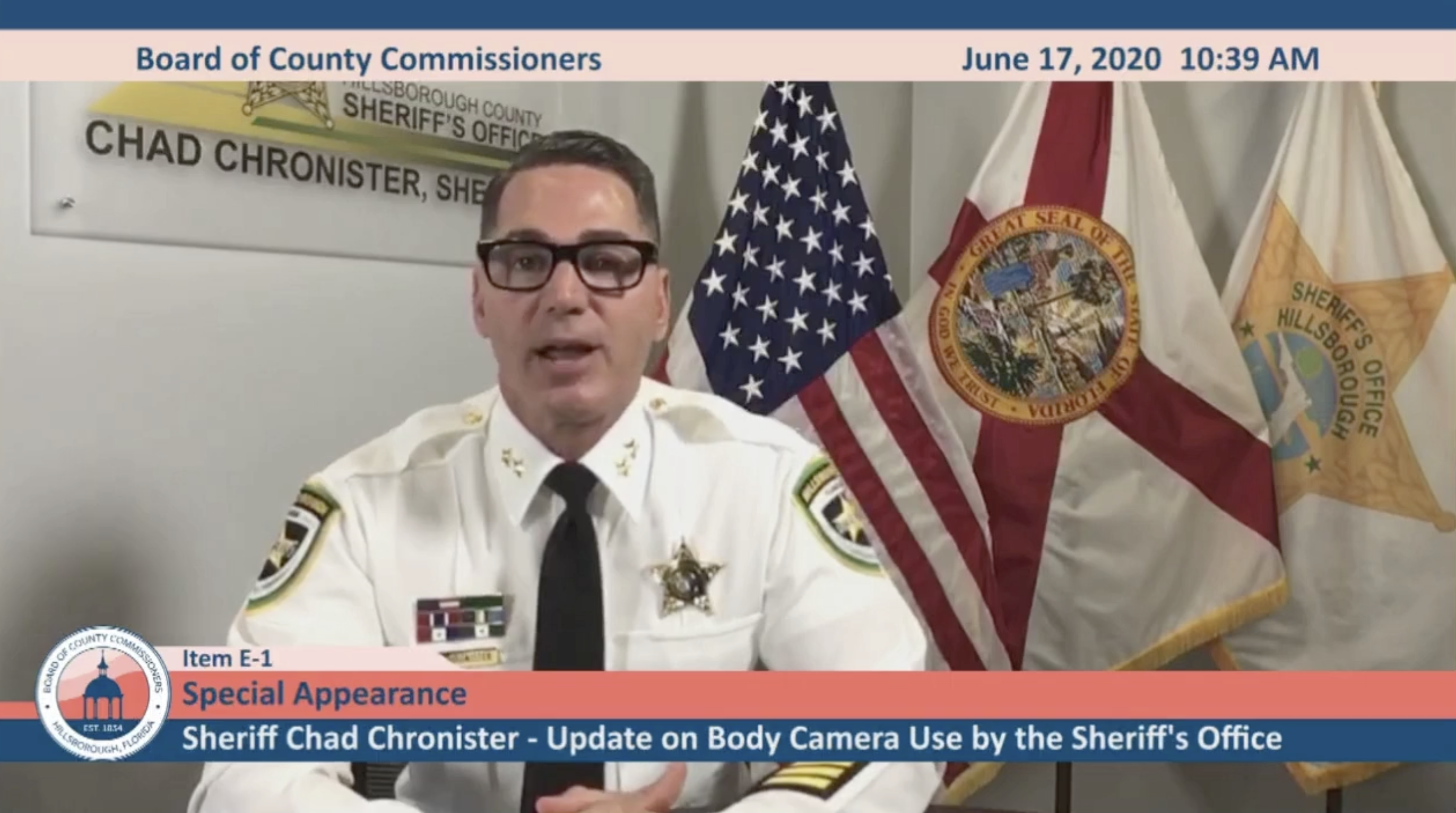 On Wednesday morning, June 17, Sheriff Chad Chronister spoke before the Hillsborough County Board of County Commissioners (BOCC) in a virtual meeting requesting funding to purchase body-worn cameras for Hillsborough County Sheriff's Office deputies.

The request comes approximately one year after Sheriff Chronister announced his decision to begin a testing phase for various body-worn cameras that would be activated when a deputy's gun is drawn. The cameras, which uniformed law enforcement personnel would be equipped with, would now record each call for service and daily work-related interactions between deputies and the public they serve.

After careful deliberation, the BOCC voted 6-1 to approve Sheriff Chronister's request, agreeing to provide funding for the cameras. The exact cost is undetermined at this time. The specific parameters surrounding the use of the cameras will be laid out in a policy followed by training for each deputy wearing a camera. HCSO anticipates equipping deputies with cameras and actively using the equipment this year.

"There is no doubt in my mind that displaying integrity and upholding the honor that comes with wearing a badge is an everyday practice for Hillsborough County deputies. I truly believe that we are one of the most professional law enforcement agencies across the country, and cameras will only serve to illuminate that reality," said Sheriff Chad Chronister. "We want to embrace any tool that will help us do our jobs, protect our personnel, and provide a sense of security and openness to the public in order to maintain the trust we have worked hard to build. I believe body-worn cameras will help achieve that mission."