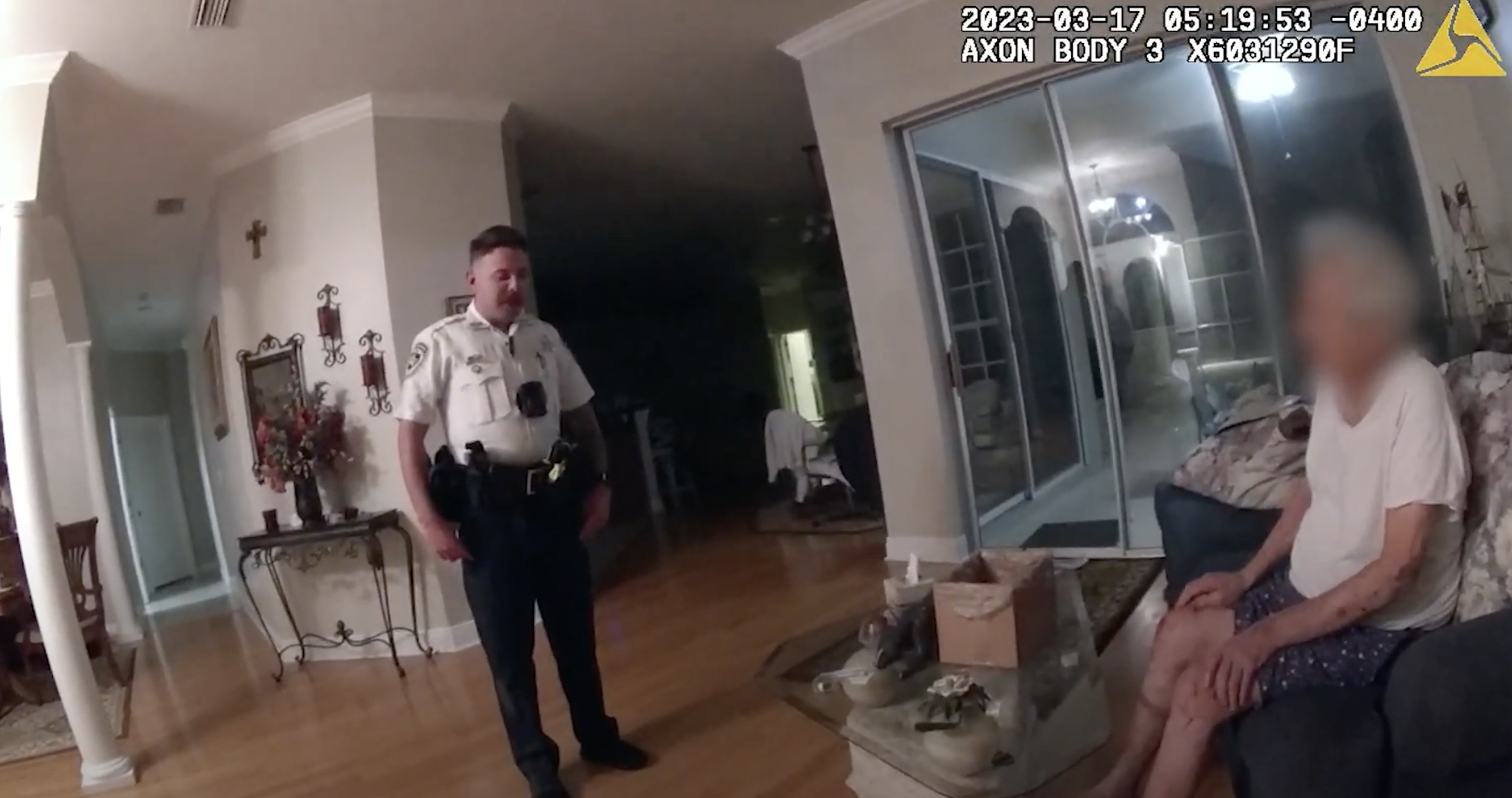 The Hillsborough County Sheriff's Office has rescued a 92-year-old man with dementia, reuniting him with his wife.
On March 17, 2023, at approximately 5 a.m., the Hillsborough County Sheriff's Office responded to Graceful Oaks Ct. in Plant City, where there was a call regarding an endangered, missing adult.
The HCSO dispatch center received a call from the wife of the 92-year-old man reporting that her husband, who has dementia, was missing. The wife reported hearing the home alarm going off and could not locate her husband.
Multiple K-9s were dispatched to the area to help locate the man. After a one-hour search, deputies were able to locate the man hiding in bushes just a few houses down. He was found with visible cuts on his arms and legs from the brush in the woods he had wandered through. He was returned to his residence and reunited with his wife. EMS responded to the home to tend to the man's injuries.
"We are grateful that #teamHCSO deputies and our K9s were able to locate this man and bring him home," said Sheriff Chad Chronister. "This is a fantastic example of our team working together to serve and protect the residents of Hillsborough County."

Watch the full video here.