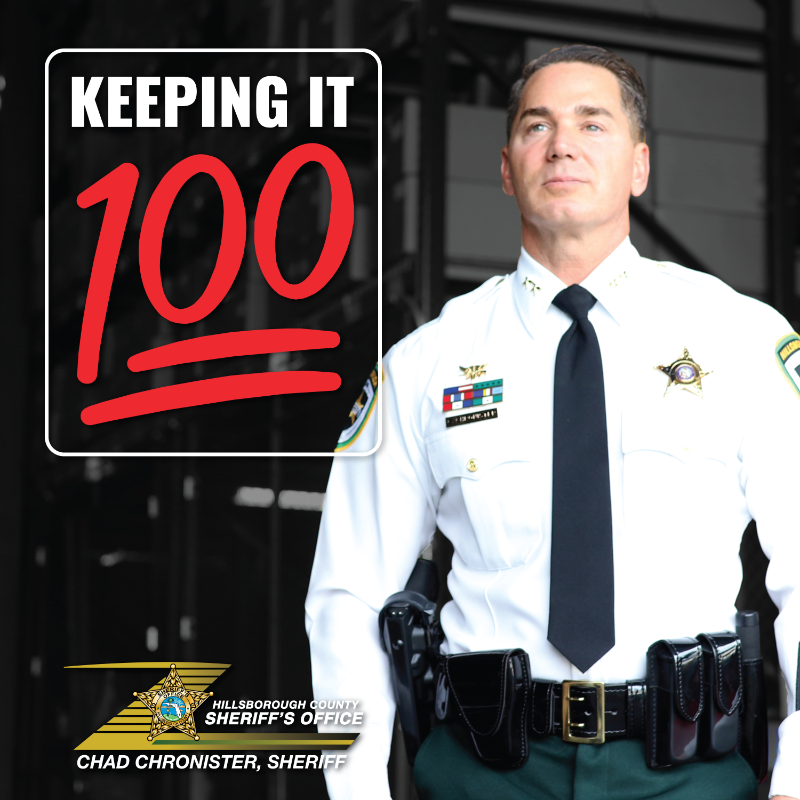 Listeners now have a new way to stay up to date with Sheriff Chad Chronister and the Hillsborough County Sheriff's Office.

"Keeping it 100 with Sheriff Chad Chronister" is a podcast that highlights various individuals and community partners who are dedicated to making Hillsborough County the best place live, work and raise a family.

Keeping it 100 debuts on January 10, 2020, with Sheriff Chad Chronister telling more about his time at the Hillsborough County Sheriff's Office, his goals for the future of the office and answering questions from the community.

"This is another way we are going to reach out to the community and help bridge the gap between law enforcement and the community," said Sheriff Chad Chronister.

New guests are set to appear on the show with Sheriff Chronister each month. The podcast is available right now on Spotify, Sticher and at teamhcso.com. It will be available soon on Apple Podcasts and Google Podcasts.