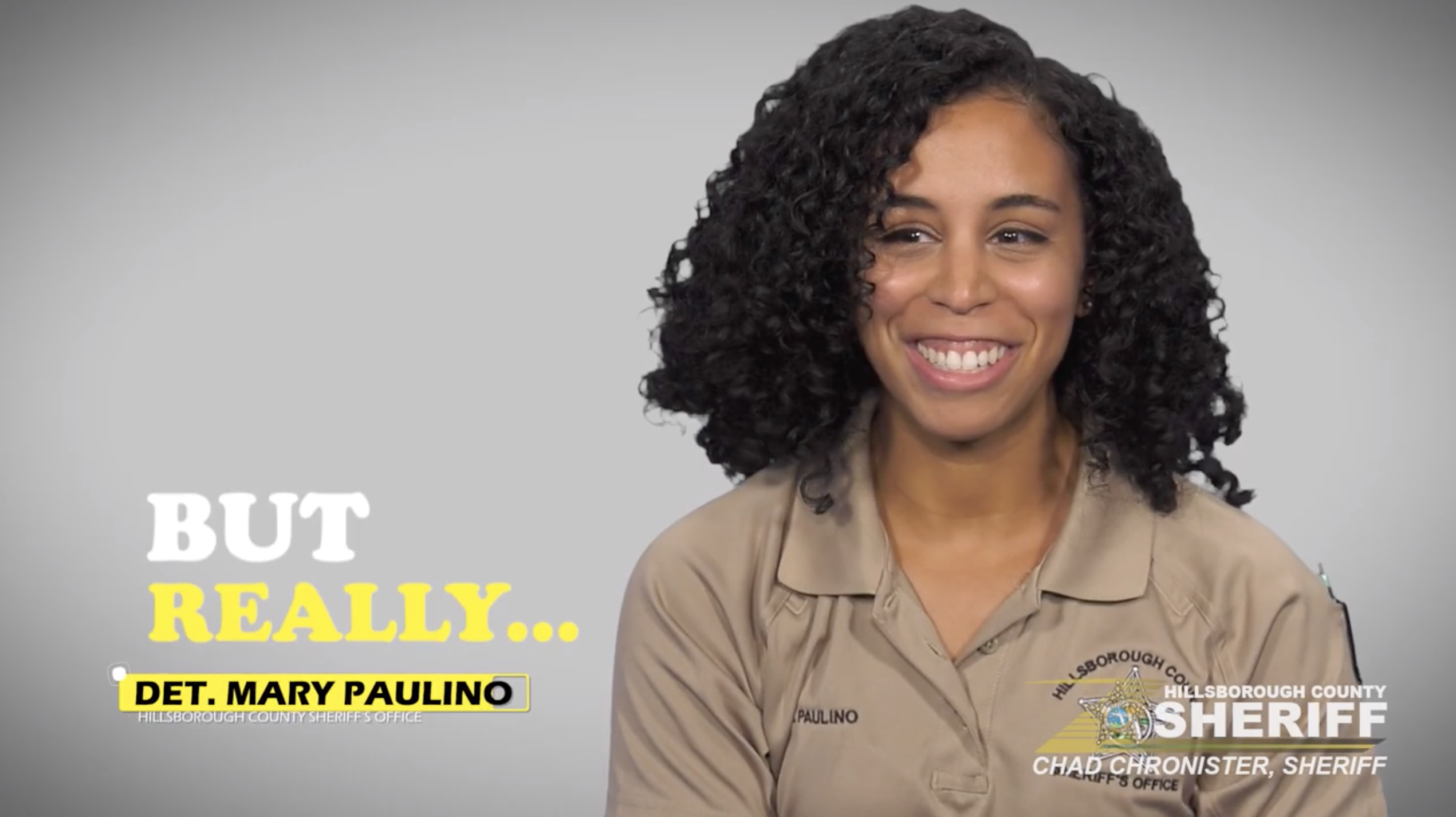 The employees of the Hillsborough County Sheriff's Office are united by one common goal: to serve and protect the residents of Hillsborough County. But behind the badges and uniforms, there are a plethora of differences in language, culture, and tradition, that make HCSO one of the most diverse law enforcement agencies in the country.

This year, in honor of "Hispanic Heritage Month," HCSO will be showcasing some of its many men and women whose Latinamerican roots have helped strengthen the agency's ties to the growing Spanish-speaking community. In a place like Hillsborough County, where residents represent nearly every corner of the world, having a team that reflects the community it serves is paramount.

Starting Friday, September 18, 2020, HCSO will release a short and upbeat video where sworn employees share their cultural pride and the ways it has influenced their career in law enforcement. The interviews will be posted every Friday on HCSO's social media platforms, with the last one airing on October 16, 2020. Follow along @HCSOSheriff and @HCSOSheriffESP.

"Just as diverse as the community it serves, the Hillsborough County Sheriff's Office takes pride in its multicultural team of sworn and civilian employees who, together, have created an agency built on respect, integrity, and equality," said Sheriff Chad Chronister. "This month we say 'gracias' to those of Hispanic heritage for their daily contributions that have provided valuable long-term connections."