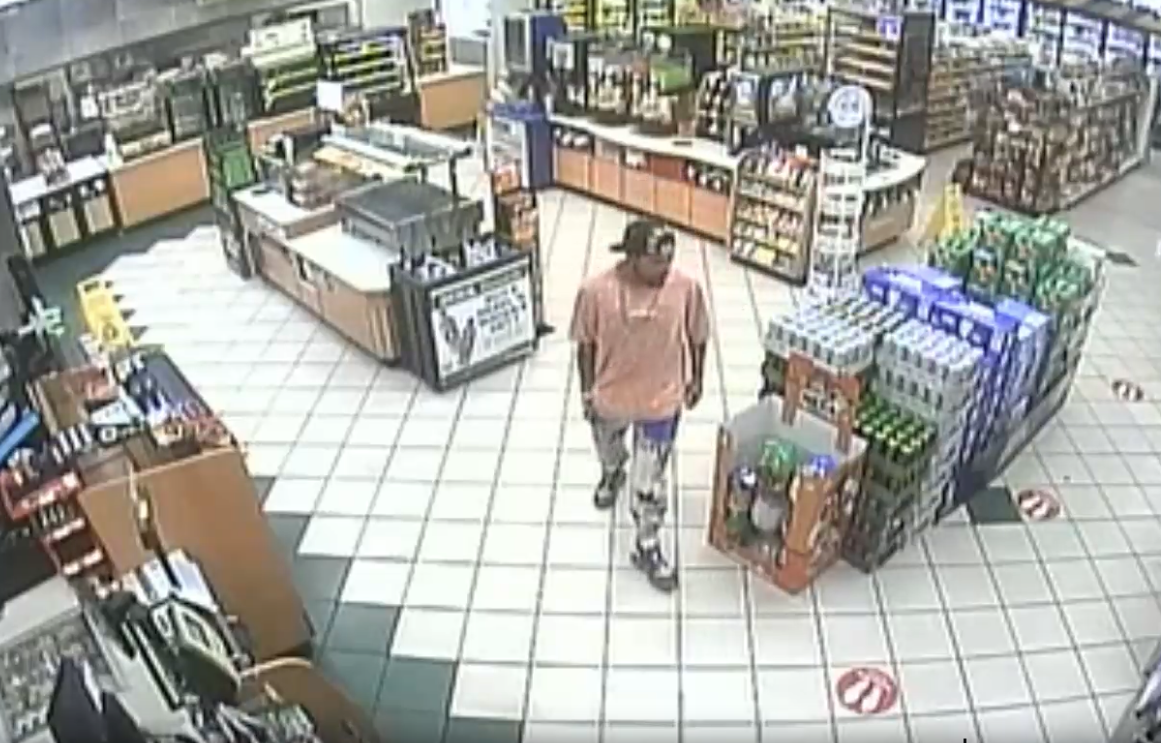 Update Friday, May 5, 2023: The Hillsborough County Sheriff's Office arrested one suspect in connection to a homicide in Ruskin and is currently searching for a second suspect.
On April 21, 2023, HCSO arrested Christian Segura-Alvarez for his involvement in the death of a man who was found with upper body trauma and was set on fire.
"As law enforcement officers, we witness devastating tragedies, but nothing could prepare you for the level of inhumanity in this investigation," said Sheriff Chad Chronister. "Our detectives worked with an unwavering determination to pursue every lead and analyze every piece of evidence until they uncovered the truth behind this senseless act of violence."
Through investigative means, detectives determined that Segura-Alvarez and a second suspect, Carlos Almaraz-Barbosa, were involved in the victim's tragic death. Detectives are currently searching for Almaraz-Barbosa, who has active warrants for 2nd Degree Murder, Abuse of a Dead Human Body, Tampering With Physical Evidence, and Grand Theft of a Motor Vehicle.
"While we believe this to be an isolated incident, this man clearly has no regard for human life, and we are committed to closing this case with his arrest," said Sheriff Chronister. "I urge anyone with information about the suspect's whereabouts to come forward and help us to bring this victim's family the closure they deserve."
Anyone with information is asked to contact HCSO at (813) 247-8200.
The investigation is currently ongoing. The HCSO Public Affairs Office will send additional updates as they become available.
Update Tuesday, April 18:
The Hillsborough County Sheriff's Office is seeking the public's assistance in identifying the listed unknown male subject. The subject is considered a person of interest detectives would like to speak with regarding an investigation stemming from a homicide on April 15, 2023.
"Our detectives are working tirelessly to investigate every lead and piece of evidence, including this footage. I am immensely proud of their unwavering dedication to solving this heinous crime,
"
said Sheriff Chad Chronister.
"However, we cannot do this alone. We are committed to bringing justice for the victim and their family, but we need the public's assistance."
Due to the nature in which the body was found, teamHCSO is still working to identify the victim.
If you can help identify this person of interest, please call us at 813-247-8200.
Video link to footage
Details about the case are in the original release below.
__________________________________
Saturday, April 15: The Hillsborough County Sheriff's Office is investigating a homicide in Ruskin.
On Saturday, April 15, 2023 shortly after 8:00 a.m., a 911 caller advised that they drove by what appeared to be a mannequin on fire in an open field behind a residential area in the 1100 block of Will Scarlett Avenue.
Hillsborough County Fire Rescue responded to the scene to extinguish the flames and determined the subject was a deceased person. The victim was found with upper body trauma, and due to the severity of the burns, the body cannot be identified.
"This is a jarring scene," said Sheriff Chad Chronister. "At this time, our deputies are doing everything they can to determine what happened to this person. We do believe this is an isolated incident, and we will continue to work tirelessly until we determine how this horrific crime occurred."
The Hillsborough County Sheriff's Office is investigating the case, and the Public Affairs Office will release any additional details.
Public Relations Coordinator Fentress Fountain is at the scene, and she will be available to speak to media at 12:30 p.m.
All media outlets planning to attend must RSVP by emailing PublicAffairs@teamHCSO.com.
Additional Images