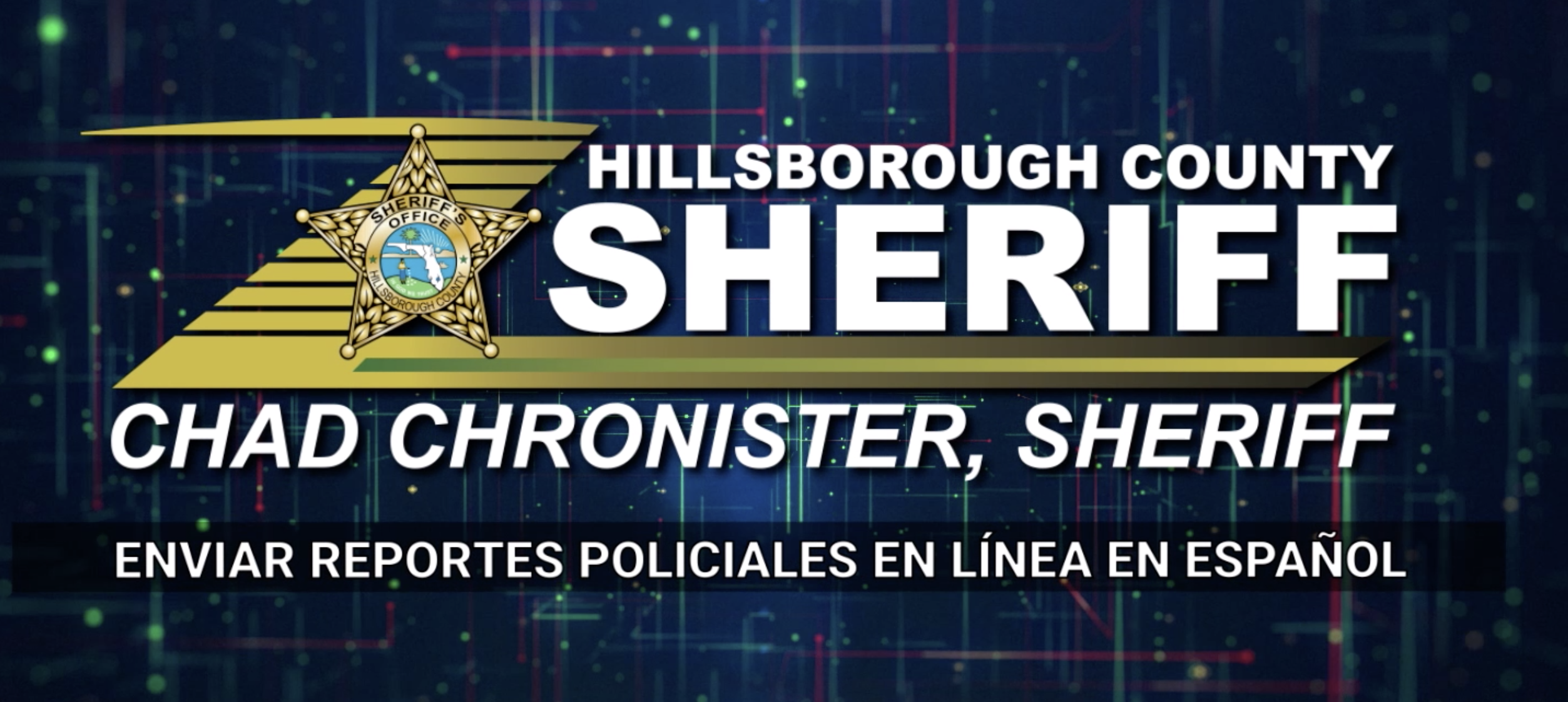 The increasingly growing Spanish-speaking population of Hillsborough County can now file online crime reports with the Hillsborough County Sheriff's Office in their native language.

The online reporting portal allows individuals to submit police reports directly from their cell phones or computers. Additional materials, like documents, pictures, or surveillance videos can also be included and users can update or access the report on their own time, rather than calling for assistance and meeting face-to-face with a deputy.

Identical to the English version, which launched earlier this year, the user-friendly Spanish portal accepts a variety of incident reports and is administered by a dedicated liaison who is fluent in both English and Spanish.

"By providing this service in Spanish, we hope to build and strengthen our relationship with the Spanish-speaking community," said Sheriff Chad Chronister. "This online reporting portal is efficient, cost-saving, and an example of our commitment to serving our diverse county. We don't want language barriers to stop people from reporting crimes, and we continue to find innovative ways to show them we care and they can always count on us."

The webpage is now live and can be accessed through teamhcso.com.