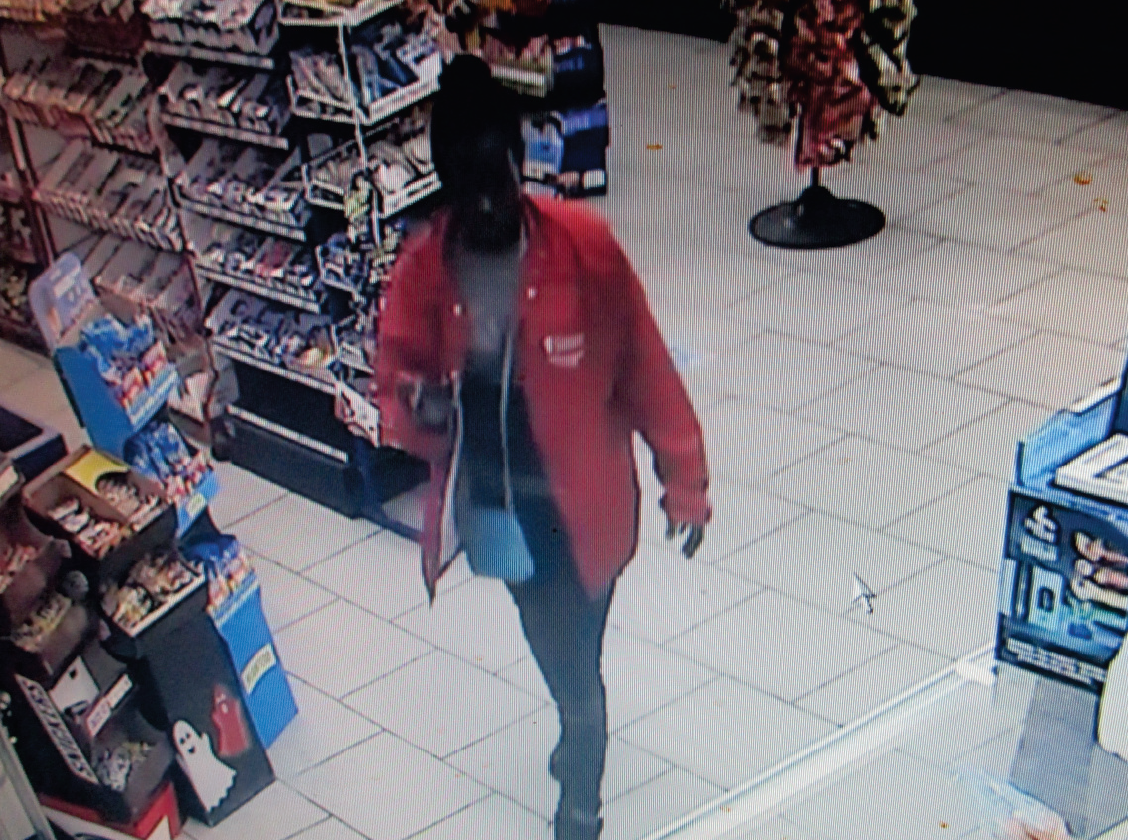 Around 9:30 a.m. on Sunday, November 24, deputies responded to the Citgo gas station located at 12020 Dr. Martin Luther King Blvd East in Seffner. A store clerk reported that a woman came into the business and stood near the checkout counter for approximately 15 minutes without making a purchase. The clerk asked the woman to make a purchase or step outside, which caused the woman to become irate.
The clerk and the woman began to argue. The argument escalated when the female suspect picked up a plastic cigarette display case and threw it at the clerk, striking her in the arm. Before exiting the store, the woman knocked over a scratch off lottery ticket display. She fled the scene on foot and was last seen walking westbound on Dr. MLK Blvd.
The suspect is described as a 20 to 29-year-old black female, approximately 5'05" and 150 lbs. She was last seen wearing a red coat with white letters, black jeans, black boots and a blue purse.
Anyone who recognizes this suspect is asked to contact the Hillsborough County Sheriff's Office at 813-247-8200 or Crime Stoppers of Tampa Bay at 1-800-873-TIPS (8477) to be eligible for a cash reward.