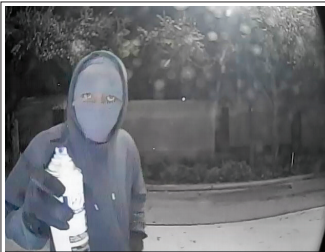 The Hillsborough County Sheriff's Office is investigating incidents of criminal mischief at ATMs that may be connected to the recent ATM explosions.
On December 8, 2019, at 2:46 a.m., one male suspect spray painted the camera lens and tampered with the drive-thru ATM at the J.P. Morgan Chase Bank, 11650 Countryway Boulevard. No entry was made into the ATM during this incident.
Three similar incidents have occurred at the Regions Bank, 3522 Bell Shoals Road, on July 7, 2019, September 5, 2019, and January 12, 2020. No entry was made into the ATM in these incidents.
In surveillance pictures from the July 7, 2019 incident at Regions Bank, two suspects can be seen. The suspects' descriptions are as follows:
Suspect 1:
Unknown Race
male
dark-colored sweatshirt
black pants
black gloves
dark-colored mask, only revealing his eyes and the bridge of his nose
Suspect 2:
If you know anything about this investigation or these suspects, please call the Hillsborough County Sheriff's Office at (813) 247-8200.
Additional Images