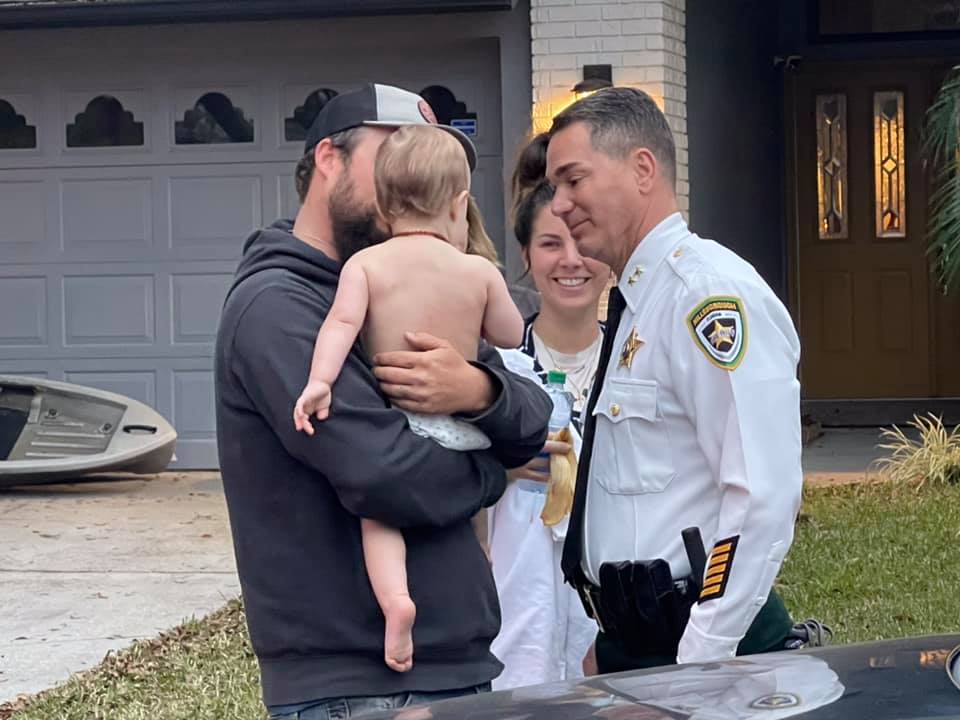 An Amber Alert for Tinnley Sage West, 1, has been canceled after the infant was located safely inside her family's stolen car at approximately 5:30 p.m. on Tuesday, February 16.

West was abducted just before 3 p.m. on Tuesday while sleeping in a car seat in the backseat of a 2018 Volkswagen SUV. Her mother was assisting a family member to carry items into a home on the 2600 block of Green Valley Street in Valrico when a suspect entered and drove off in the unlocked, running vehicle.

Deputies with the Hillsborough County Sheriff's Office conducted a thorough search by land and by air more than two hours until West was located approximately three miles from the home. The SUV, with West still inside, was left abandoned at the St Andrews United Methodist Church located at 3315 S Bryan Road in Brandon. West was unharmed and returned to her parents.

A man seen on surveillance video recorded from a neighbor's camera is believed to be the suspect who stole the SUV. The suspect, described as a thin build black male wearing a white t-shirt and jeans, is still at large. Video of the suspect can be found here.

"This is the best possible outcome we could have asked for, and it brought us a tremendous amount of joy and relief being able to return Tinnley West safely to her family," said Sheriff Chad Chronister. "While I am thankful that the suspect did the right thing, he will still face the consequences for his actions. We want to locate this individual immediately, and we're asking the public to help us bring him to justice."

Anyone who recognizes the suspect is urged to call the Hillsborough County Sheriff's Office at 813-247-8200.