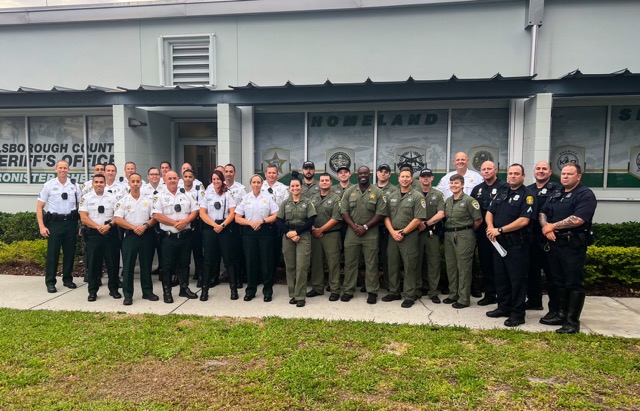 The Hillsborough County Sheriff's Office, with the assistance of the Tampa Police Department, conducted an 8-hour operation Saturday focusing on street racing crimes.
On May 13, 2023, "Operation Flex" resulted in 110 total stops, 14 citations, 52 warnings, and eight arrests.

"Tampa Bay law enforcement is sending a loud and resounding message; we are not going to tolerate this type of reckless behavior in our community," said Sheriff Chad Chronister. "Operations like these are essential to the safety and well-being of our community, which is always our top priority."
Notable arrests included:
Devon Aro, 33: Possession of Methamphetamine, Possession of Fentanyl
Tyrone Griffin, 36: Possession of Fentanyl, Possession of Acetaminophen and Oxycodone, and Possession of Drug Paraphernalia
Sidney Baker, 52: Felon in Possession of a Concealed Weapon, Violation of Probation
The purpose of Operation Flex was to discourage individuals from attending or participating in street racing events. Another crucial aim of the operation was to curb the influx of individuals outside Hillsborough County who engage in unlawful activities, thereby endangering the local citizens.
Additional Images