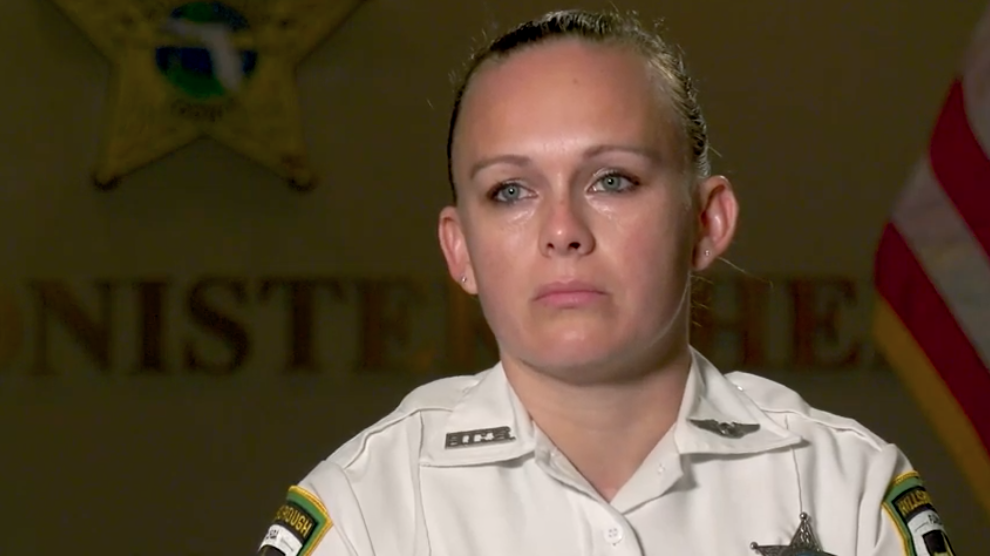 Two members of the Hillsborough County Sheriff's Office are remembering their fallen hero, Master Corporal Brian LaVigne, who passed away January 11, 2021 while in the line of duty.

HCSO Deputy Caitlin LaVigne, is MCpl. LaVigne's daughter. She followed in her father's footsteps when she decided to get into law enforcement nine years ago.

"Even when I was a kid, I was going to be like Dad when I grew up," said Dep. LaVigne. "There was no convincing me otherwise. No one even tried. I wanted to be just like him. I wanted to be a FTO (Field Training Officer) like him. He made Street Crimes, I wanted to be on Street Crimes, too. Whatever he did, I wanted to do. I wanted to do what he did for people. I wanted to make people feel like he made them feel. There's no words to describe how much of a good influence he was on people."

Sergeant Tim Sullivan has been with HCSO since 1999. MCpl. LaVigne was Sgt. Sullivan's Field Training Deputy in 1999. Their professional relationship grew into a friendship over the years. MCpl. LaVigne even introduced Sgt. Sullivan to his wife.

MCpl. LaVigne was a man who had a fierce passion for teaching, loved his career as a public servant and above all else his family was his top priority.

"I'd say most of us make that mistake, we put this job first, no he didn't," said Sgt. Sullivan.

To view the remembrance video featuring both Dep. LaVigne and Sgt. Sullivan's memories of MCpl. LaVigne, please click here.
MCpl. LaVigne's visitation and funeral will be held on Tuesday, January 19, 2021, at Idlewild Baptist Church located at 18333 Exciting Idlewild Boulevard in Lutz. Both the visitation and funeral service are open to the public.
Visitation will be from 10:00 a.m.-11:00 a.m. The funeral service will begin at 11:00 a.m. Immediately following the service, guests will be directed outside the church for a special ceremony. A procession will take place thereafter.