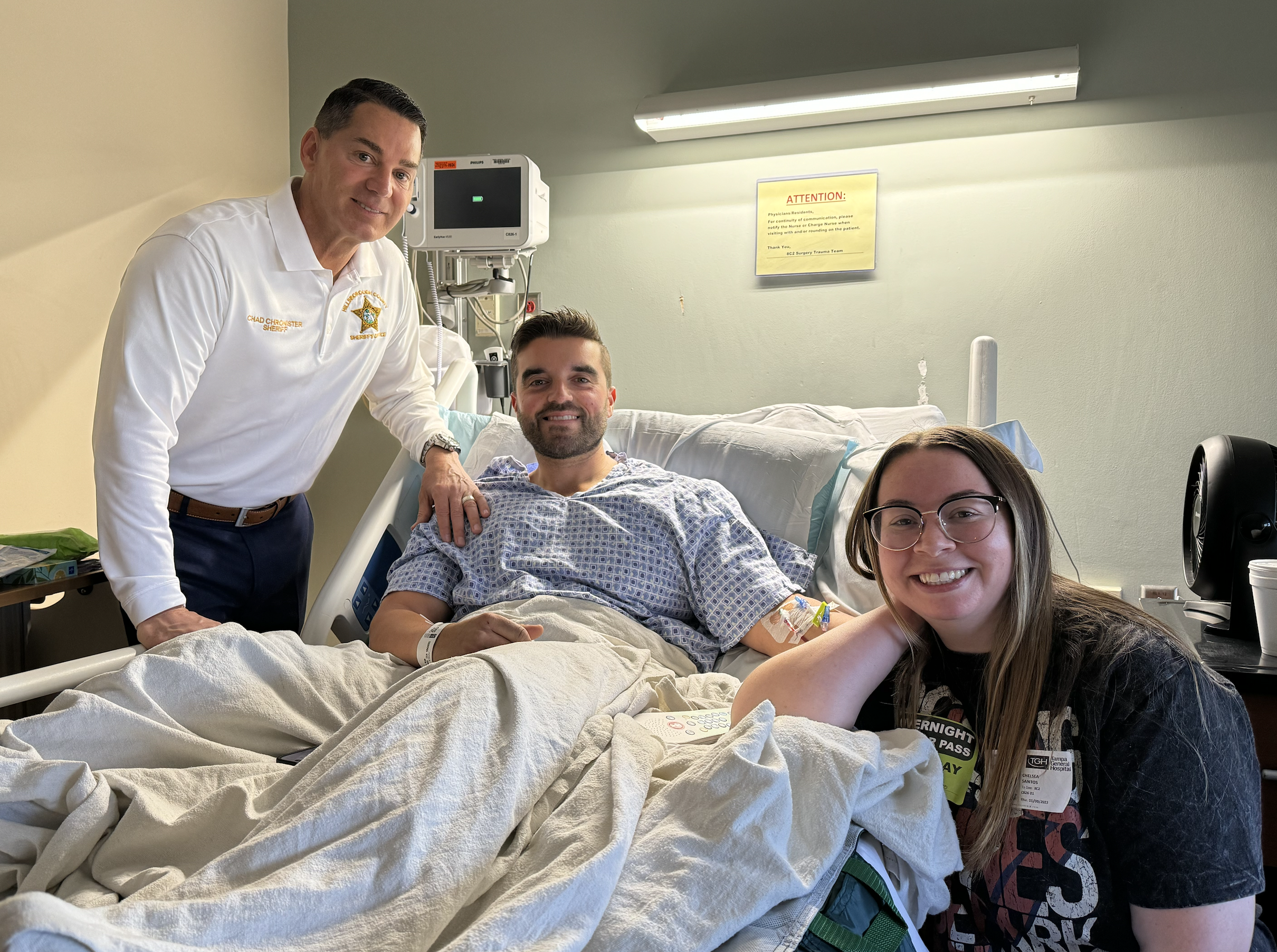 In light of yesterday's distressing incident, the Hillsborough County Sheriff's Office would like to share a donation page established to support Corporal Brito and Deputy Santos during their recovery.
The funds raised through the Lynn Sowers Memorial Foundation will go towards covering any additional support needed for them and their families.
"During these challenging times, our hearts go out to Deputy Santos, Corporal Britos, and their families. Their dedication to the safety of our community has left them with critical injuries, and we stand united in our collective hope for their swift recovery," said Sheriff Chad Chronister, "We are immensely grateful for their courage and as a community, we must rally together to support them on their journey to healing."
We have included a link to the donation page here.
In addition, we have included a photo of Deputy Santos, his wife, and Sheriff Chad Chronister as he continues to recover at Tampa General Hospital. At this time, Corporal Britos also remains in the hospital recovering from his critical injuries.
You can find more information on this incident by following this link.