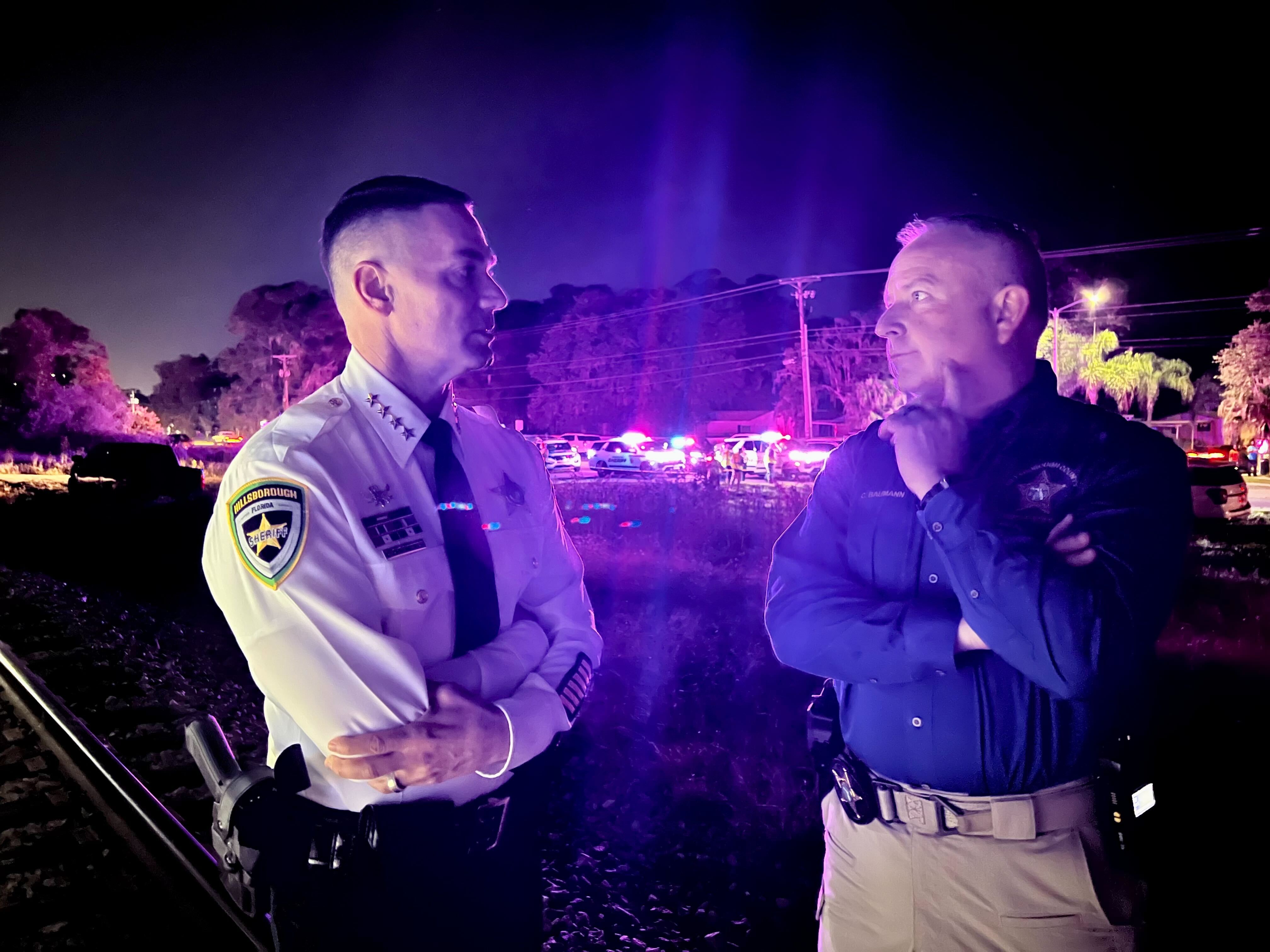 The Hillsborough County Sheriff's Office is investigating a train versus vehicle crash that resulted in multiple fatalities.
On Saturday, September 23, 2023, just before 7 p.m., deputies responded to the US-92 and Jim Lefler Circle for the report of a train versus vehicle crash.
When deputies arrived, they discovered three deceased adults and two deceased juveniles. Additionally, two adults were taken to a local hospital with life-threatening injuries.
"The word devastating doesn't even begin to describe the tragedy that unfolded here," said Sheriff Chad Chronister. "Hillsborough County lost a family today, and our hearts are shattered."
According to video and witness statements, the vehicle entered the train's path for unknown reasons.
Detectives are working to identify all seven individuals involved in this crash.
The Public Affairs Office will provide any updates via press release.