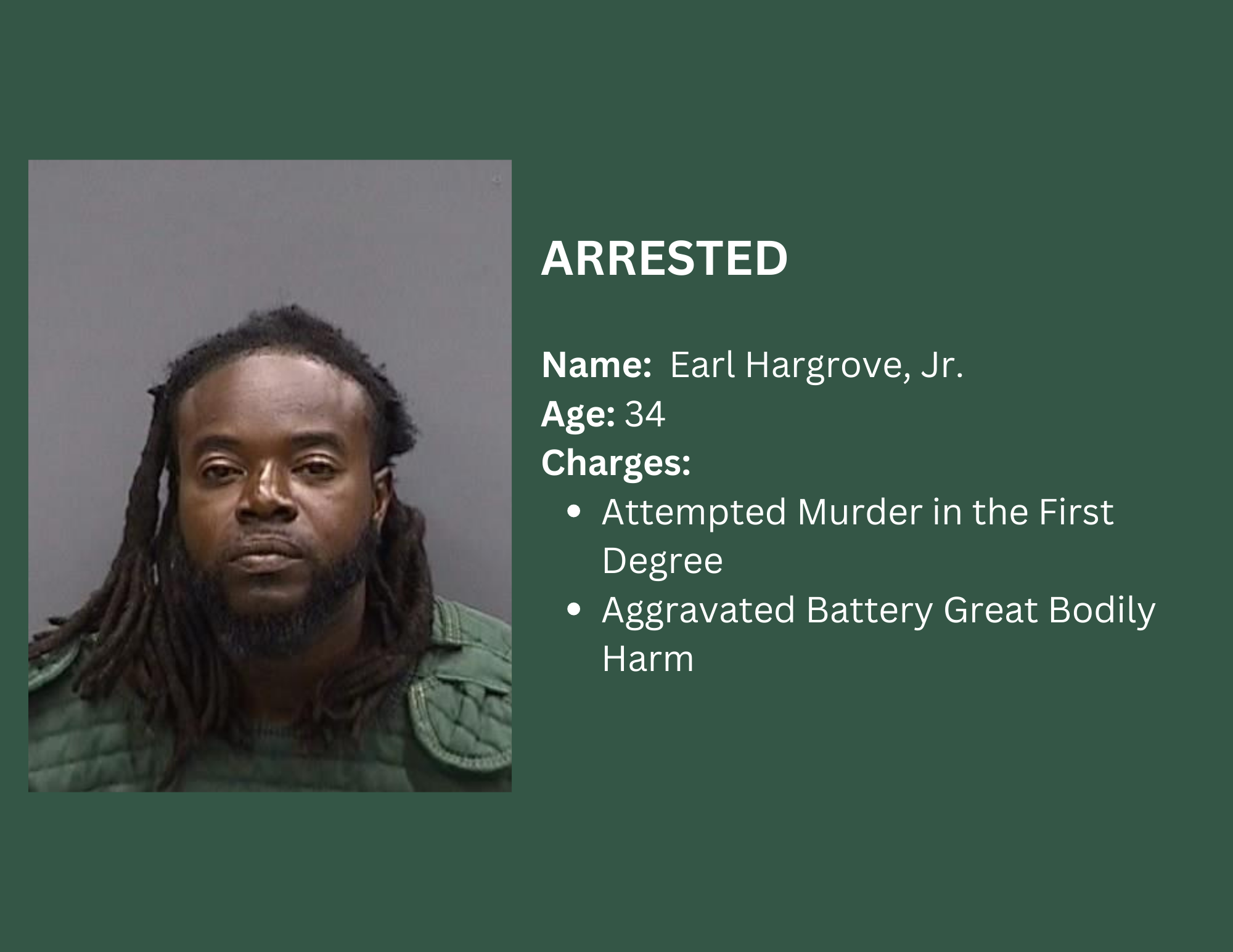 A man is under arrest for throwing gasoline on another man and lighting him on fire.

On Sunday, May 28, 2023, at 4:32 p.m., two men at the Mobile gas station located at 14516 N 22nd Street in Tampa engaged in a verbal confrontation, after which the suspect, Earl Hargrove, Jr., 34, bought a small amount of gasoline from the gas station. Hargrove then proceeded to pour the gasoline on the victim and lit the him on fire.

The victim was taken to TGH where he is in critical condition with life-threatening injuries.

"A verbal argument should never escalate to this level of violence," said Sheriff Chad Chronister. "This suspect's behavior is not only deplorable but will never be tolerated in our community. The suspect, in this case, is currently behind bars while we wait in anticipation for justice to be served."

Earl Hargrove, Jr. is facing charges of Aggravated Batter Great Bodily Harm and Attempted Murder in the First Degree. Individuals that may have additional information on this particular case are asked to call 813-247-8200.