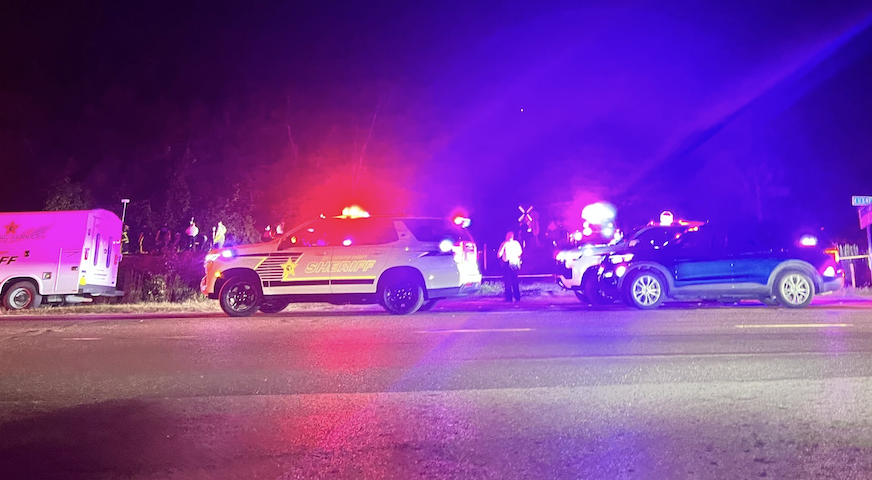 The Hillsborough County Sheriff's Office is heartbroken to share the latest update regarding the fatal train versus vehicle crash investigation.
The driver involved in the crash succumbed to his injuries and passed away overnight.
"I continue to ask our community to keep this family, their loved ones, and first responders in their thoughts," said Sheriff Chad Chronister. "This tragic loss is immense, and the members of the Hillsborough County Sheriff's Office and I are praying for peace and comfort for all those impacted."
On September 23, 2023, just before 7 p.m., Jose Guadalupe Hernandez, was driving his white 2020 Cadillac Escalade southbound on Jim Lefler Circle from US Highway 92, approaching a railroad crossing controlled by a stop sign and a railroad crossing sign.
Hernandez had six other passengers in the Escalade, including his wife, two juvenile children, an adult child, and two friends of the children.
For unknown and undetermined reasons, the driver slowly crossed the tracks directly in the train's path. Five rear passengers were ejected from the Escalade as it rotated and rolled to final rest.
The five ejected passengers died at the scene.
Deceased:
Driver: Jose G. Hernandez, 52
Rear Passenger: Enedelia Hernandez, 50
Rear Passenger: Jakub A. Lopez, 17
Rear Passenger: Alyssa Hernandez, 17
Rear Passenger: Aniella Hernandez, 22
Rear Passenger: Julian Hernandez, 9
Hernandez and the front right passenger were transported to Lakeland Regional Hospital in critical condition.
Members of the Victim Specialist Unit responded to assist and provide information and resources for victim's families.
"In the midst of desperation and senseless tragedy, our goal is to provide every available resource to those in need and lighten their unimaginable burden," said Sheriff Chad Chronister. "Those impacted by this devastating loss were met with compassion and the highest level of professionalism while trying to navigate the unspeakable."
The Public Affairs Office will provide any updates via press release.