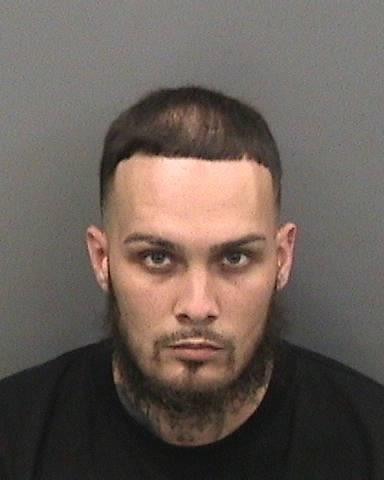 The Hillsborough County Sheriff's Office arrested a man in connection to a shooting that led to the death of a 14-year-old.

Through the investigation, Jose Ortiz, 29, was identified as the shooter and responsible for shooting the victim, who was operating a silver Lexus IS250 and crashed into the 14-year-old.

On April 5, 2021, Ortiz was taken into custody at his residence.

The shooting victim has since recovered from her injuries and does not face any charges at this time.

Jose Ortiz is charged with the following:
Attempted Murder in the First Degree Premeditated Firearm - Great Bodily Harm
Aggravated Battery Great Bodily Harm or Deadly Weapon Firearm - Great Bodily Harm/Death
Murder in the First Degree while Engaged in the Murder of Another Human Being
Third Degree Murder, Shooting at within or into a Vehicle, and Felon in Possession of a Firearm
Violation of Probation - Trafficking in Cocaine
ORIGINAL RELEASE (February 8, 2021):
The Hillsborough County Sheriff's Office is investigating an argument that led to a deadly traffic incident and a shooting.
On Sunday, February 7, 2021, at approximately 9:30 p.m., deputies were dispatched to The Place at Carrollwood apartment complex, where a vehicle struck and killed a 14-year-old.
Deputies learned a physical confrontation took place minutes before the crash and the driver of the vehicle is believed to have been involved in the initial altercation. At some point, shots were fired toward the driver. The woman, in her early twenties, was transported to the Citrus Park Emergency Room, where she is currently in critical condition.
"We are extremely saddened by the tragedy that resulted from a meaningless fight," said Sheriff Chad Chronister. "A child is dead because of the irresponsible actions of adults who engaged in a verbal dispute and allowed it to escalate. Our detectives are processing the scene, interviewing witnesses, and working to determine who fired the shots. At this time, no arrests have been made and the motive is under investigation. Those who saw or heard something are urged to come forward."
Anyone with information is can contact the Hillsborough County Sheriff's Office at (813) 247-8200.