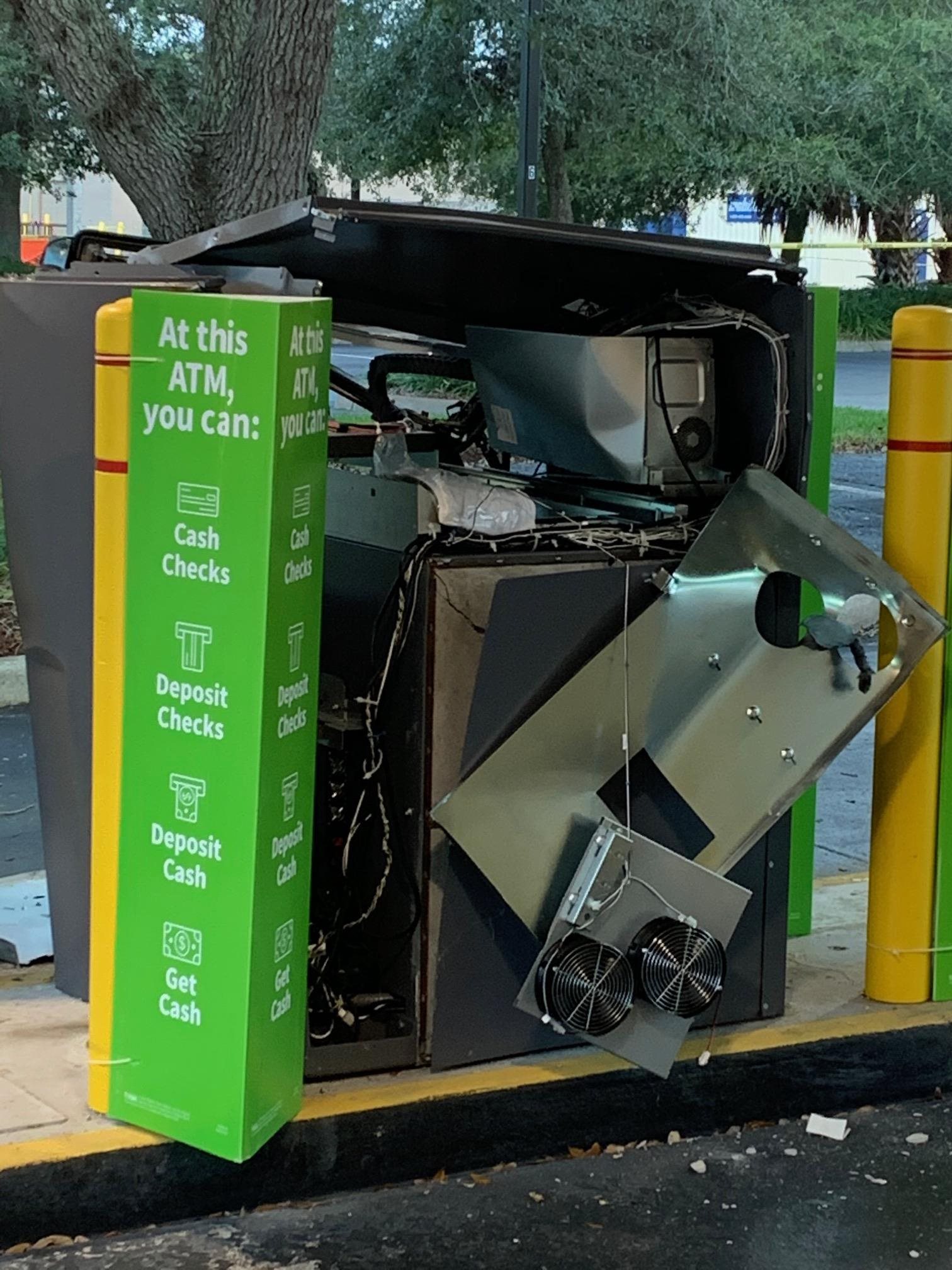 The Hillsborough County Sheriff's Office is investigating an ATM explosion at the Regions Bank located at 3522 Bell Shoals Road in Valrico.

Some time between the evening of January 11, 2020 and the morning of January 12, 2020, unknown suspect(s) spray painted the lenses of surveillance cameras in the area black. Later, there was an explosion from the drive-up ATM, exposing its interior. At this time, it's unclear how much money was taken from the ATM.

The Hillsborough County Sheriff's Office, the FBI, and ATF all responded to the scene.

A suspect description is not presently available.

This incident is similar to one that occurred December 22, 2019. However, it's premature to conclude if the two are connected.

Any further updates today will be sent via press release.

Anyone with information on a possible suspect(s) is asked to call the Hillsborough County Sheriff's Office at (813) 247-8200.

This is an ongoing investigation. No further information will be released at this time.
Additional Images