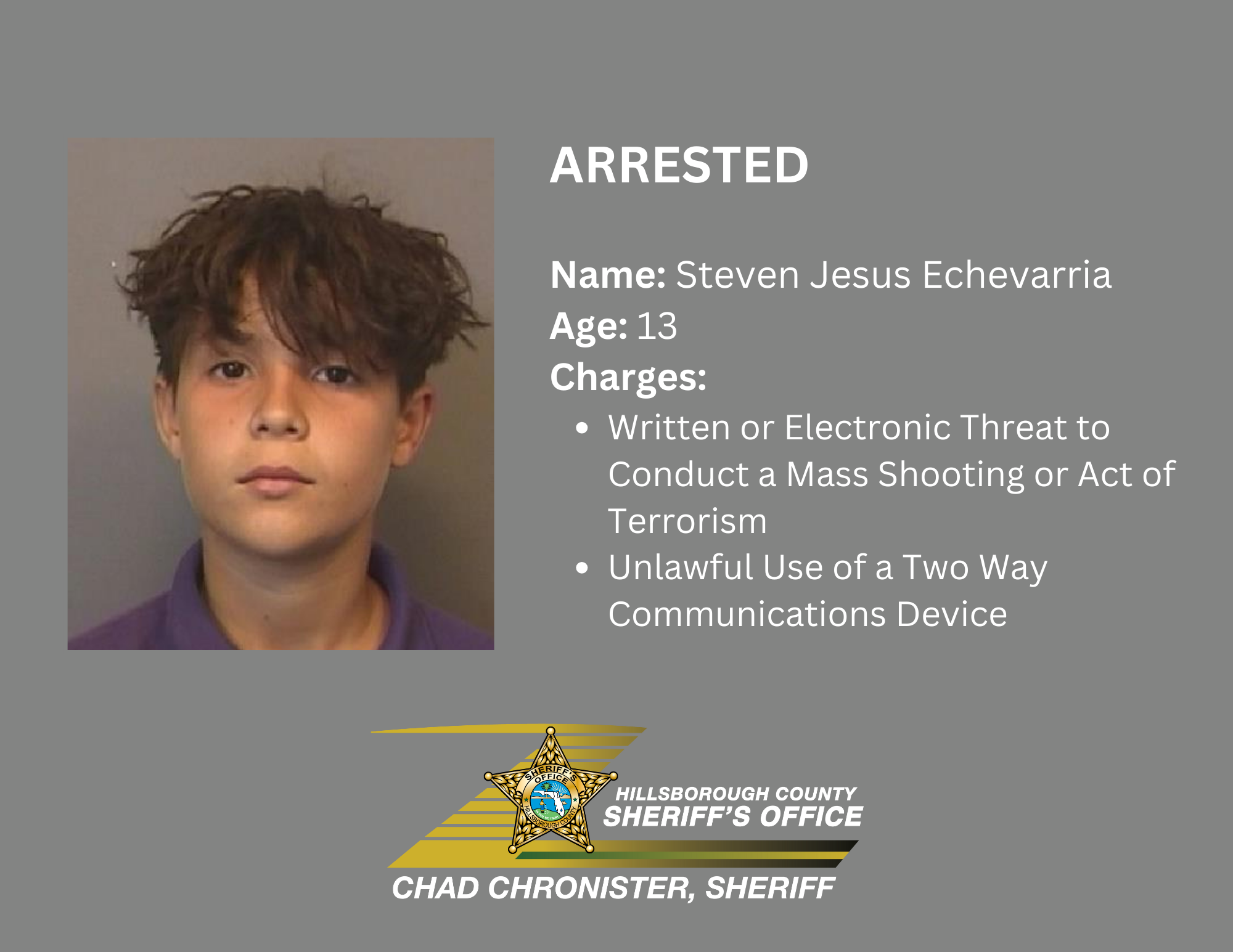 A 13-year-old has been arrested for making an electronic threat to conduct a mass shooting at his middle school.
On Monday, September 18, 2023, Steven Jesus Echevarria was taken into HCSO custody after he sent messages indicating he was going to shoot students at Buchanan Middle School. Using Snapchat, Echevarria sent the threat to his girlfriend, an eighth grader at the school, via cellphone.
Echevarria has been charged with:
Written or Electronic Threat to Conduct a Mass Shooting or Act of Terrorism

Unlawful Use of a Two Way Communications Device
"Unfortunately, this teenager has learned the hard way that if you make an online threat, the Hillsborough County Sheriff's Office will hold you accountable," said Sheriff Chad Chronister. "I implore parents to talk about social media and its proper use with their children. We will investigate every threat with diligence and determination."
After speaking with Echevarria's parents, it was determined the child had no access to firearms in his home.
This investigation is ongoing; any information will come from the Public Affairs Office.
Additional Images