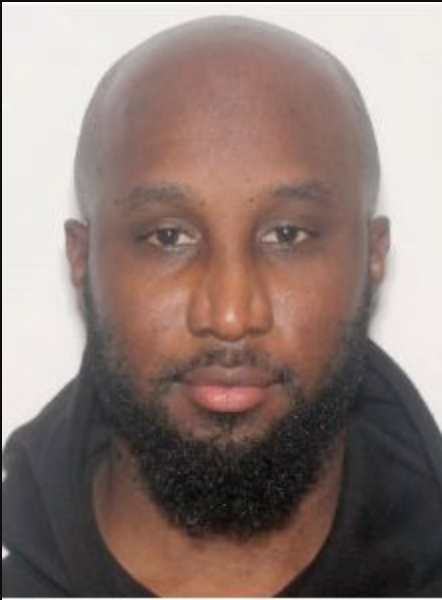 On January 15, 2020, at 4:45 p.m., the Hillsborough County Sheriff's Office responded to the area of Old Hillsborough Avenue East and Orange Avenue in reference to a report of a suspicious vehicle.

Deputies learned that a male driving a 2016 black Ford Titanium (FL tag KSZN03 -- pictured below) had approached a juvenile female while walking home from her school bus stop. The male attempted to lure the female into his vehicle and made sexually inappropriate statements towards her. The vigilant juvenile was able to obtain the tag of the vehicle which led detectives to identify the male as Preston Pamphile, 35.

On January 16, 2020, the Hillsborough County Sheriff's Office Special Investigations Division conducted surveillance on Preston Pamphile and observed him traveling through several locations in his Ford Titanium, making contact with three other juvenile females, as well as one adult female.

Pamphile was stopped by detectives and subsequently arrested for Reckless Driving, Violation of Probation – Simple Battery (2 counts), Violation of Probation – False Imprisonment. Pamphile is a Violent Felony Offender of Special Concern in accordance with state statute. His arrest history also includes Aggravated Assault with a Deadly Weapon and several counts of Battery. He is currently being booked into the Orient Road Jail and being held on no bond.

Detectives are asking for the public to come forward if they've had any similar encounters with Pamphile. Anyone with any information is asked to call, 813-247-8200.

The Hillsborough County Sheriff's Office reminds parents and children to remain attentive and please call if you see something suspicious in your neighborhoods.
Additional Images