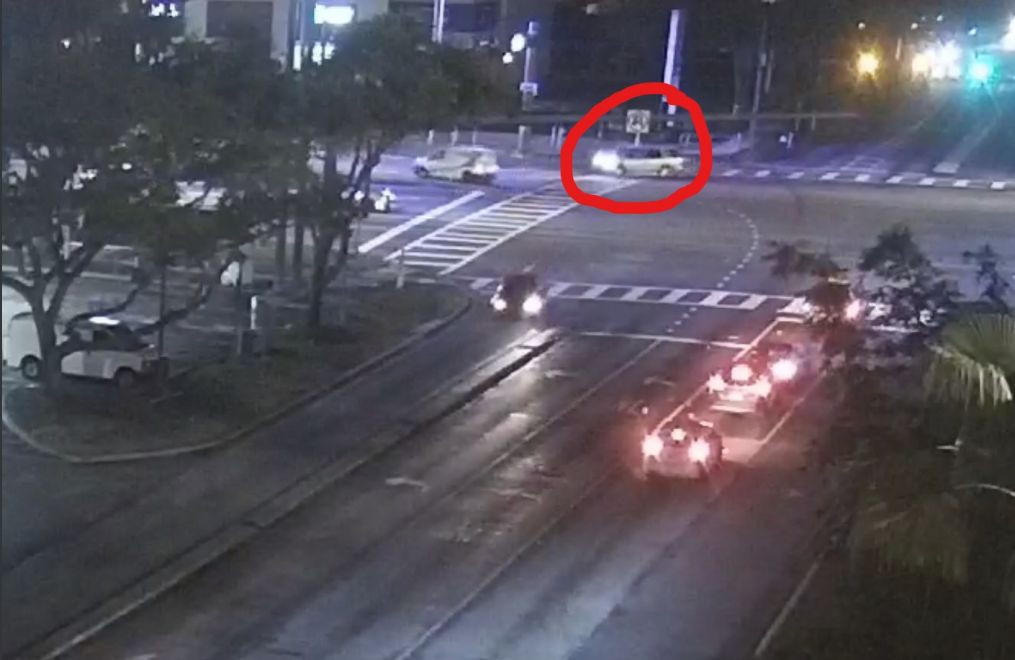 Update November 15, 2022 : A description of the suspect (driver) of the vehicle is now available.

The driver of the vehicle is described as a White male, possibly in his 40s, with dirty blonde hair. The driver is unshaven, with a beard.

The passenger is described as a White female, possibly in her 40s, heavy set with brown hair below her shoulders.

The driver and the passenger were both wearing white tank tops.


The Hillsborough County Sheriff's Office is investigating a fatal hit-and-run crash in Tampa.

On November 12, 2022, shortly after midnight, deputies responded to a hit-and-run traffic crash on Orient Road just south of Zeimis Drive.

Through investigative means, deputies learned that a male victim was walking in the middle of the roadway. The driver of a Dodge Neon traveling southbound on Orient Road, hit the pedestrian, knocking him into the northbound lanes of traffic.

The driver pulled over immediately, along with several other witnesses who stopped to render aid. During this time, an unidentified silver SUV came around stopped traffic in the northbound lanes, and hit the victim again, dragging him a short distance.

The driver of the SUV continued southbound towards Hillsborough Avenue, turning west on Hillsborough avenue without stopping.

The victim was transported to a local hospital where he was pronounced deceased a short time later.

Deputies believe the suspect's vehicle is possibly an early 2000s silver Ford Explorer or Mercury Mountaineer.

Surveillance cameras nearby showed an image of the vehicle, if anyone has information related to this incident please call 813-247-8200.

This is an ongoing and active investigation, and any updates will be provided via press release.