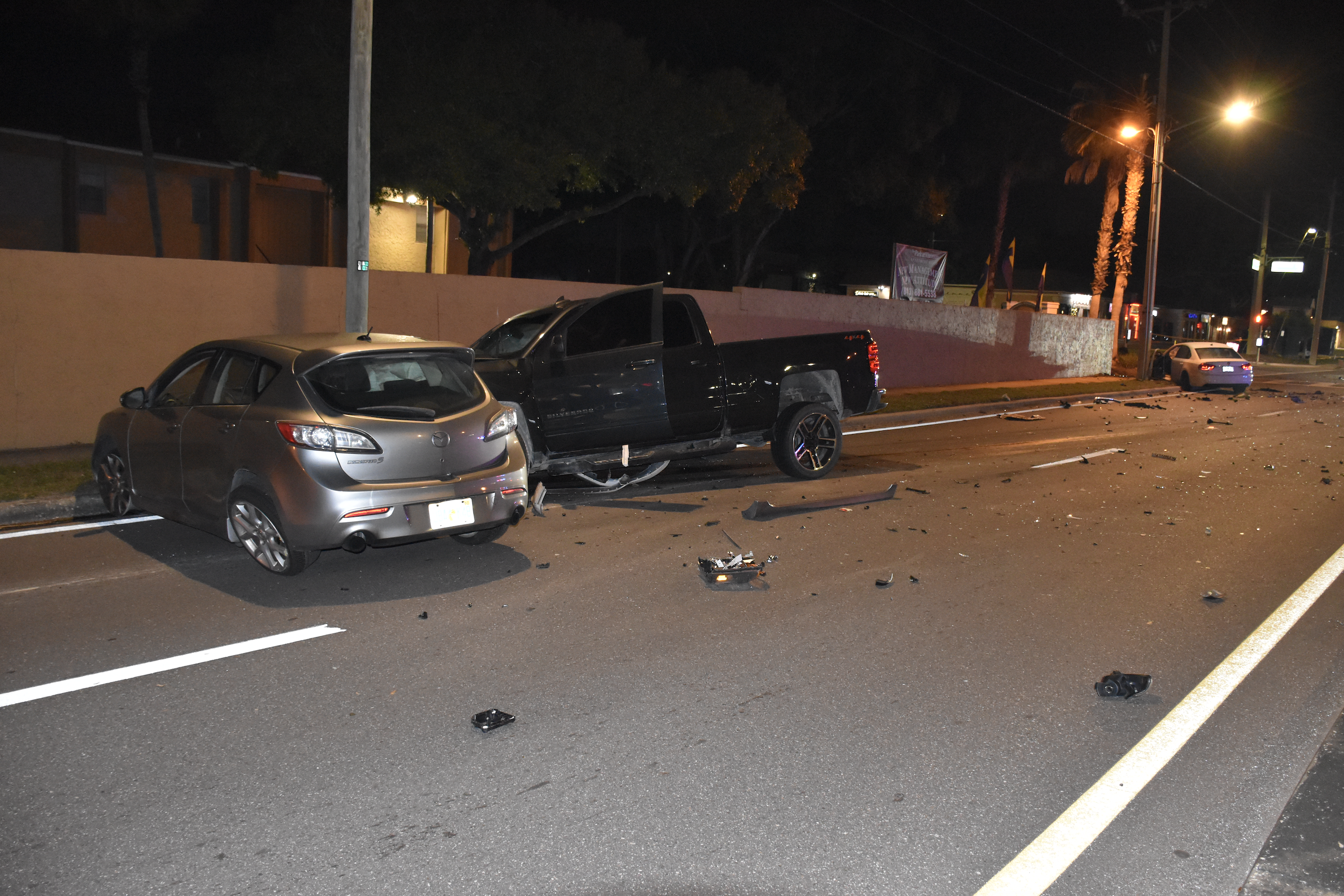 The Hillsborough County Sheriff's Office is investigating an overnight crash in Brandon, in which one person remains in critical condition at a local hospital.

At 11:57 p.m. on November 27, 2021, HCSO responded to a crash involving three different vehicles near the intersection of S Kings Avenue and Oakfield Drive in Brandon.

Throughout the course of the investigation, detectives determined that the suspect, 22-year-old Alexander Glaubius, was driving southbound on S Kings Avenue at a high rate of speed approaching a red light. Glaubius was driving a Chevrolet Silverado. The victim, driving a Volkswagen Passat, was traveling east on Oakfield Drive and was making a left turn on a green arrow to go north on S Kings Avenue. Another driver, in a Mazda Mazdaspeed 3, was traveling west on Oakfield Drive, making a left turn on a green arrow to go south on S Kings Avenue.

As both the Volkswagen and the Mazda entered the intersection, the suspect ran the red light and struck the Volkswagen. The Volkswagen rotated and the victim was ejected from the car. The victim remains in critical condition at this time.

After the initial crash, Glaubius continued driving southbound when he struck the Mazda, too. The driver of that vehicle was uninjured in the crash.

Glaubius was transported to the hospital. Impairment and speed are believed to be factors in the crash. Charges related to the crash are pending further investigation.

"As we enter the holiday season, I want to take this time to remind all drivers to never get behind the wheel if you are under the influence of drugs or alcohol," said Sheriff Chad Chronister. "It is never okay to put the lives of others at risk in that manner. Please choose to be responsible if you ever find yourself in a situation in which you cannot safely drive yourself or others home. Call a friend or family member, or use one of the many ridesharing apps that are available on your mobile device."

The investigation is ongoing. Any further updates will be released from HCSO's Public Affairs Office.