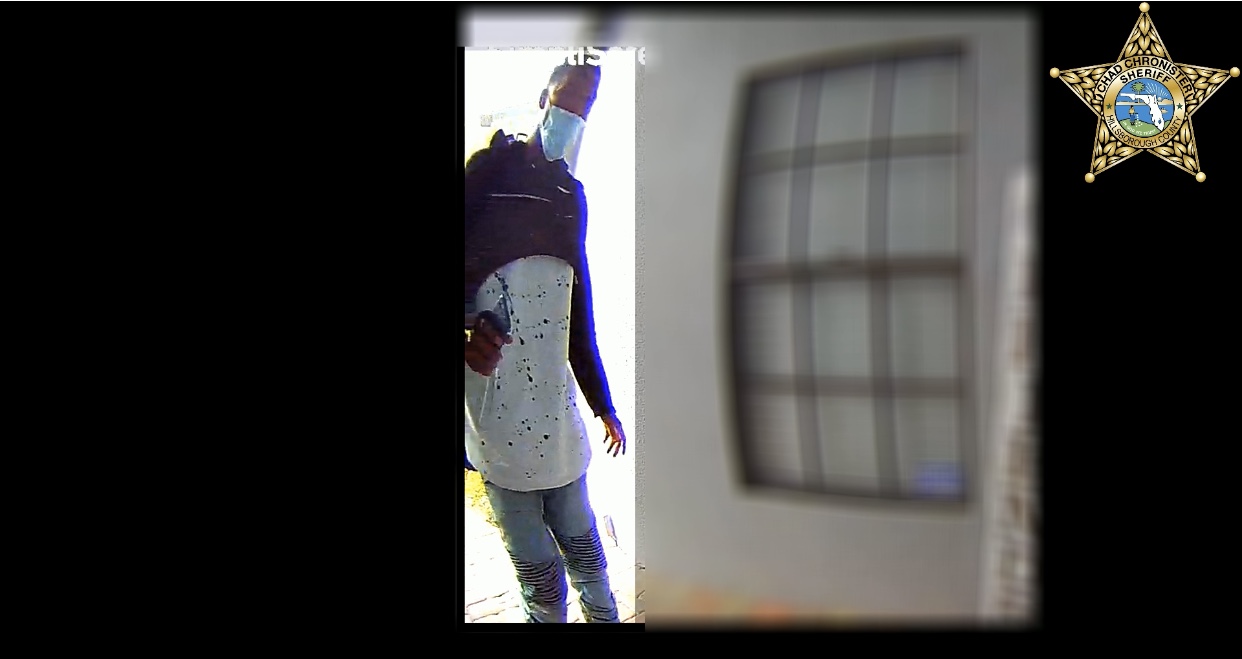 The Hillsborough County Sheriff's Office has obtained new video of the individual believed to be the suspect in a stolen vehicle and kidnapping investigation.

Surveillance video from a neighbor's doorbell camera in Valrico recorded the suspect on Tuesday, February 16, 2021. The suspect, a young black male with a thin build, was last seen wearing a white and black sweatshirt, light blue denim jeans, black sneakers, and a face covering. The video can be viewed by clicking here.

Detectives are asking anyone who recognizes the suspect to call the Hillsborough County Sheriff's Office at 813-247-8200. Tips can also be provided through Crime Stoppers of Tampa Bay at 1-800-873-TIPS (8477) in order to be eligible for a cash reward of up to $5,000.

"We are committed to finding this individual who caused panic and fear for a family and an entire community by carelessly stealing a vehicle with an infant inside," said Sheriff Chad Chronister. "This surveillance video could be the key to helping us locate the suspect. We're asking the public to take a close look and share the video with others."

Previously released surveillance video can be viewed by clicking here.