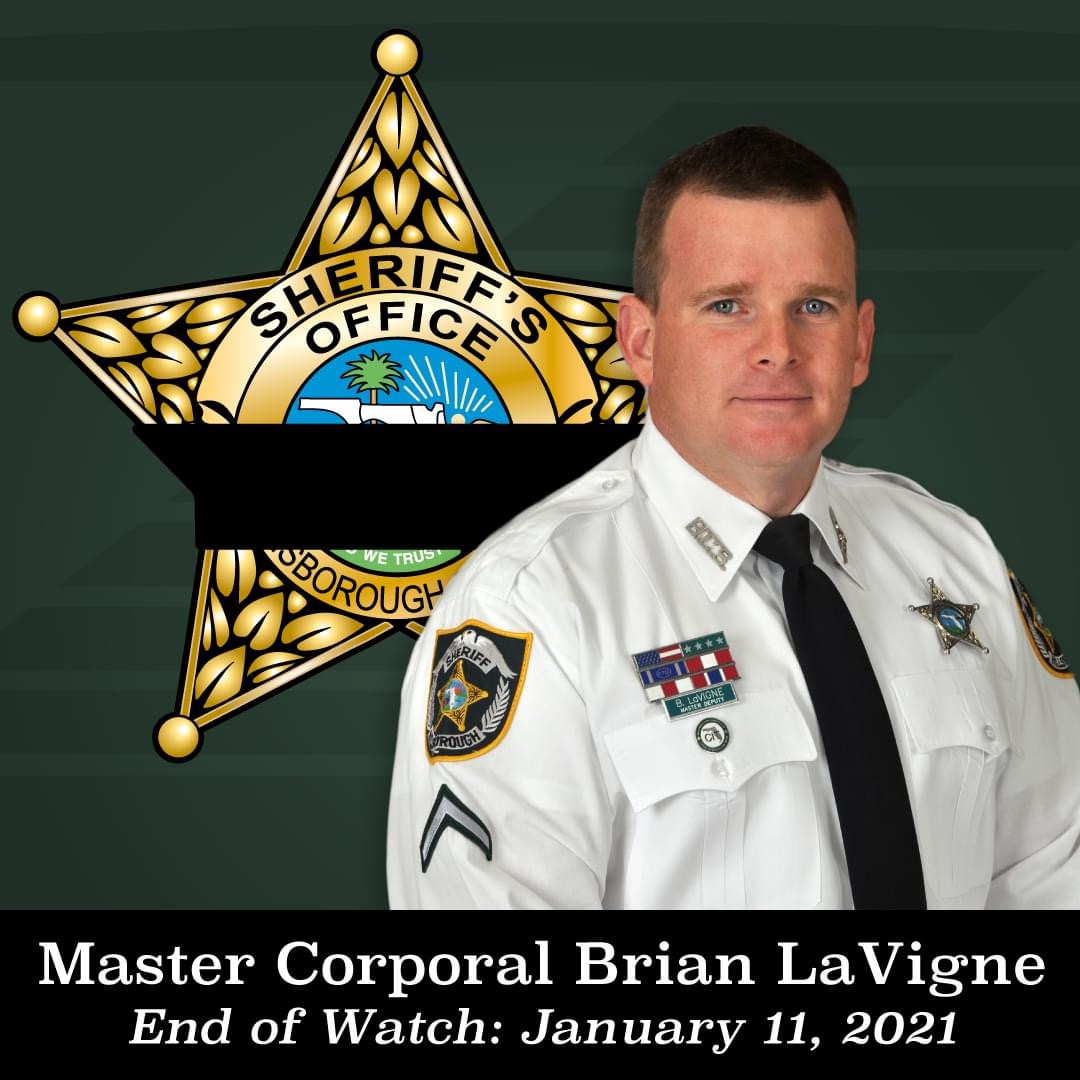 Funeral arrangements have been set for Master Corporal Brian LaVigne, who passed away earlier this week in the line of duty.

Master Corporal LaVigne's visitation and funeral will take place on Tuesday, January 19, 2021, at Idlewild Baptist Church located at 18333 Exciting Idlewild Boulevard in Lutz, Florida. Both the visitation and service to honor the life of Master Corporal LaVigne will be open to the public. Visitation will be from 10:00 a.m.-11:00 a.m. The funeral service will begin at 11:00 a.m. Immediately following the service, guests will be directed outside the church for a special ceremony. A procession will take place thereafter. A map of the procession route will be provided at a later time.

Video recording and still photography of any kind will not be allowed inside the church during both the visitation and funeral service. Face coverings are required for everyone in attendance.

Media outlets in attendance will only be permitted to film tributes taking place outside the church from the northeast corner of the building. Any additional questions should be directed to the Hillsborough County Sheriff's Office Public Affairs Office by emailing piocommandcenter@hcso.tampa.fl.us.

Anyone who would like to make a donation to the LaVigne family is asked to do so through the Lynn Sowers Memorial Foundation. The link to donate can be found on the Hillsborough County Sheriff's Office website here: www.teamhcso.com/BrianLaVigne.