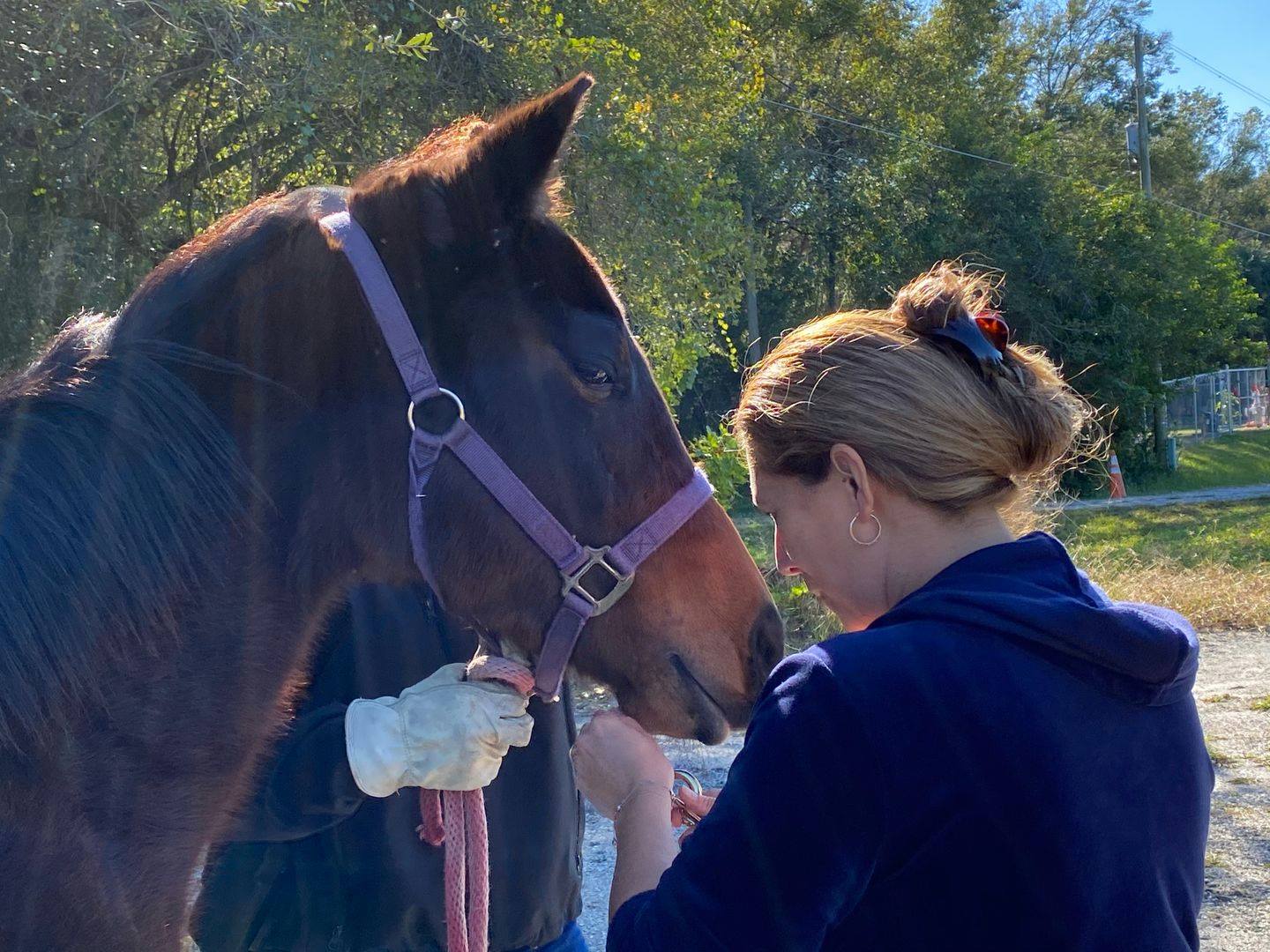 In an effort to more quickly identify and return loose livestock to their owners, the Hillsborough County Sheriff's Office is now offering a program that will allow people to register their domesticated animals with the agency.

Livestock owners who have animals like horses, cows, goats, sheep, donkeys, emus and pigs can register them with HCSO. In the event that an animal escapes the owner's property, a responding deputy will be able to immediately look up the registered owner's address and contact information.

The registration process takes only a few minutes and requires a name, phone number and e-mail address. Registrants are also required to provide the number and type of animals (and any other additional identifying information, such as tags and branding) located on their property and any photos they may have of them, amongst other details.

"Our goal here at the Hillsborough County Sheriff's Office is to continue being as relevant and as proactive as possible," said Sheriff Chad Chronister. "This is an opportunity for the community to help us, help them. The livestock registration program allows a dispatched deputy to have all the information they will need -- like the owner's contact information and address -- even before responding to a loose animal call. Our goal is always to make sure we can reunite lost livestock with their rightful owners. This information will, without a doubt, help expedite that process."

Information entered into the livestock registration program is strictly voluntary. It is available in English and in Spanish. To register, visit www.teamhcso.com, and click the "Online Registration Services" tab under "Services" located on the main page. The program is called "Livestock Registration." You can also view it here.

Anyone with information about an agricultural crime or a loose animal is asked to call (813) 247-8200. You can also stay updated with the Hillsborough County Sheriff's Office by following @HCSOSheriff on Facebook, Twitter, Instagram, and YouTube.