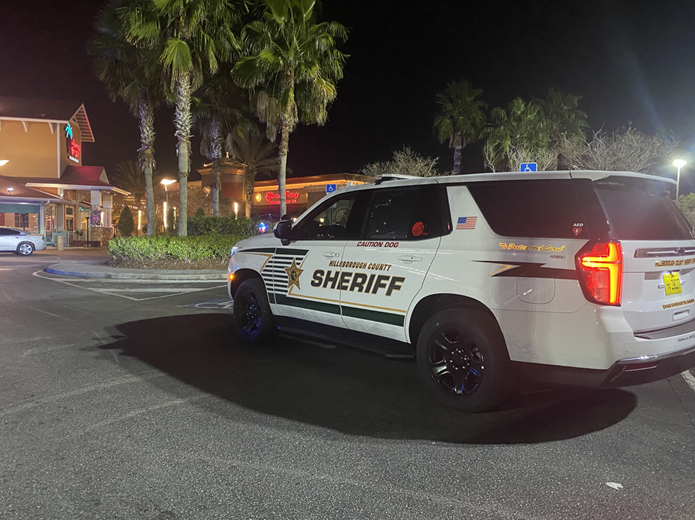 Two additional individuals are facing charges related to a shooting incident that occurred at Brandon Town Center Mall.
On Monday, January 24, 2022, undercover detectives were attempting to purchase guns from two individuals, Jaycob Riley, 19, and Jordan Gracia, 19. During the transaction, Riley and Gracia robbed an undercover detective at gunpoint. As other undercover detectives moved in to arrest the individuals, Riley took off running, firing multiple shots at deputies as he fled. No one was injured. Gracia was immediately taken into custody.
Through the course of the investigation, detectives reviewed countless hours of surveillance footage. They learned that Gian Cantillo, 19, who works at the Red Robin restaurant located at the mall, assisted Riley in obtaining new clothing and cutting his dreadlocks in order to leave the mall unrecognizable. In addition, Cantillo later helped Riley hide from law enforcement by allowing him to stay at his residence.
Eric Paul, 31, who later spoke with Riley over the phone, attempted to arrange for his girlfriend to drive Riley out of Hillsborough County in an effort to evade arrest. Paul is currently an inmate at the Orlando Bridge Corrections Facility on a work-release program. A warrant has been authored and will be served on Paul at his correctional facility.
Both Riley and Cantillo were arrested on Wednesday night, January 26, 2022. During the arrest, detectives located $600 of inventoried undercover buy money in Riley's pocket.
Riley faces multiple charges including five counts of first-degree attempted murder, premeditated discharge of a firearm on law enforcement, robbery with a firearm, felon in possession of a firearm, and shooting at, within, or into an occupied vehicle.

Gracia, Riley's accomplice, faces charges of armed robbery, felon in possession of a firearm, and dealing in stolen property.
Cantillo and Paul each face a charge of accessory after the fact for assisting Riley.
"Despite going to great lengths to avoid arrest, these men were not able to outsmart our detectives," said Sheriff Chad Chronister. "We not only were able to take dangerous individuals into custody but also take firearms out of the hands of criminals. While undercover operations come with risks, the greater reward, and the reason why we conduct them, is knowing that criminals will not be able to use these weapons again to victimize our community."
Additional Images