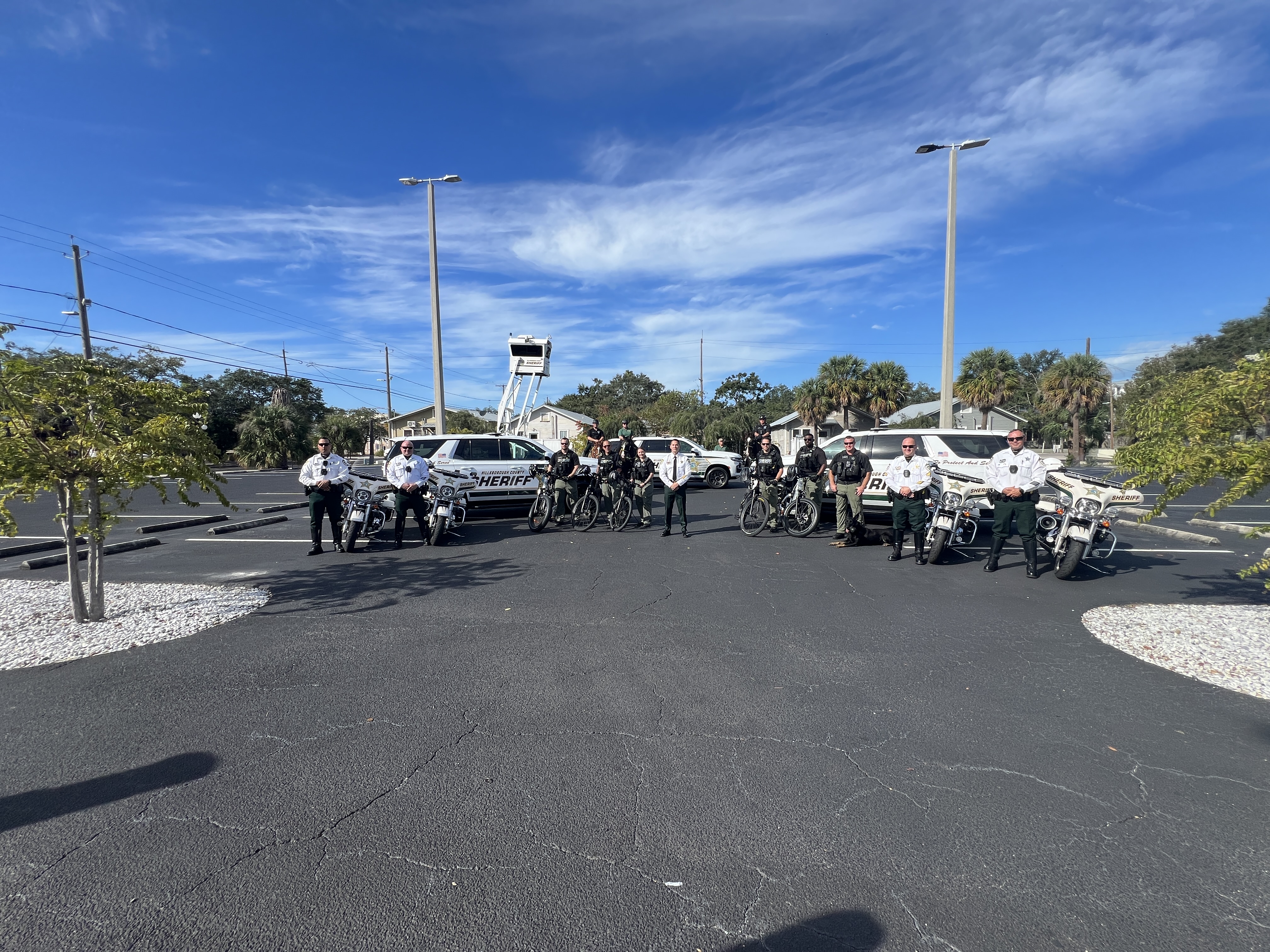 The Hillsborough County Sheriff's Office is preparing for the 2023 holiday season! As the festivities commence, we want to ensure that your holiday shopping experience is not only joyful but also safe. That's why we've launched Operation North Pole Patrol, a dedicated effort to safeguard you and your family during this special time of year.

Operation North Pole Patrol Overview:
Our commitment to your safety is evident in the resources we are deploying for this operation. From increased patrol presence to specialized units, we are taking proactive measures to create a secure environment in high-traffic areas.
Our Motors Unit will enforce traffic laws in busy zones, reminding everyone to prioritize safe driving during the rush of the season.
Look out for our Bicycle Response Team maneuvering through crowds, providing an agile presence in areas where vehicles may have limitations.
Aerial surveillance, mounted units on horseback, and our Organized Retail Theft Group will further bolster our efforts, sending a clear message to potential wrongdoers.
This holiday season, we're leaving no stone unturned to suppress criminal activity and ensure a worry-free shopping experience for you and your loved ones.
"At the Hillsborough County Sheriff's Office, we are dedicated to making sure that our community can feel a sense of safety while they enjoy their holiday shopping," said Sheriff Chad Chronister. "We want you to be able to focus on what truly matters, and that is celebrating this season with your loved ones."

What the Community Can Do:
We appreciate your partnership in keeping our community safe. Here are some simple yet crucial steps you can take:
Park in well-lit areas to enhance your safety.
Avoid leaving purchases visible in your car; lock them in the trunk or keep them out of sight.
Always lock your car doors—let's not give the bad guys any opportunities.
Protect your wallets and personal information by opting for smaller purses with shorter straps.
Be mindful of online transactions, checking your accounts regularly and using trusted payment methods.
When meeting sellers online, choose well-lit public locations and avoid inviting strangers into your home.
By following these precautions, you contribute to a safer shopping environment for everyone.
Closing Thoughts:
As we embark on this festive season, we extend our heartfelt gratitude to our dedicated deputies. Their tireless efforts in preparing for the holidays showcase their commitment to your safety. Countless hours of planning and hard work have gone into Operation North Pole Patrol, and we sincerely thank each deputy for their dedication.
At the Hillsborough County Sheriff's Office, we are dedicated to ensuring that our community can enjoy the holiday season with a sense of safety and peace of mind. Whether you're a parent navigating the stores alone at night or a grandparent cherishing the holiday spirit, our priority is to provide the security you deserve. Focus on what truly matters—celebrating the season with your loved ones.