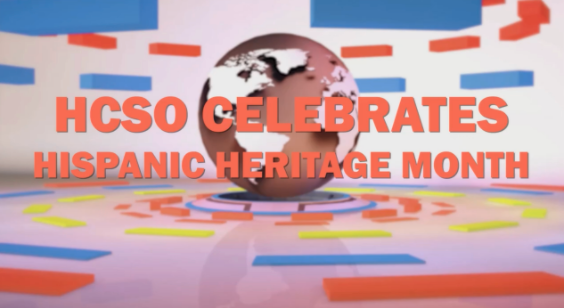 Behind every Hillsborough County sheriff's deputy uniform, there is a person with a unique life story and cultural history that provides perspective and appreciation for the differences that make each and everyone of us one-of-a-kind.

With Hispanic Heritage Month starting Wednesday, September 15, 2021, the Hillsborough County Sheriff's Office is launching a light-hearted and laughter-filled month-long video series featuring Hispanic deptuies and iconic aspects of Hispanic culture.

From unique snacks, to popular Spanish sayings, pop quizes, as well as what #GrowingUpHispanic means to them, the video series will give viewers a glimpse of HCSO's rich diversity. While some deputies participating in the series are of Hispanic descent, others are learning from their peers and embracing the foreign culture.

"Across Hillsborough County are countless families that represent far corners of the world," said Sheriff Chad Chronister. "It has been my mission to ensure our team is a reflection of this remarkable diversity. We want the people who we have vowed to serve and protect to feel identified and comfortable when they see or interact with our deputies. This month we are honoring the Hispanic heritage that runs through our agency and which we are immensely proud of."

The videos will be published every Wednesday, at 9:00 a.m., until October 15, 2021. They can be viewed on all of HCSO's English and Spanish social media pages (@HCSOSheriff and @HCSOSheriffESP).