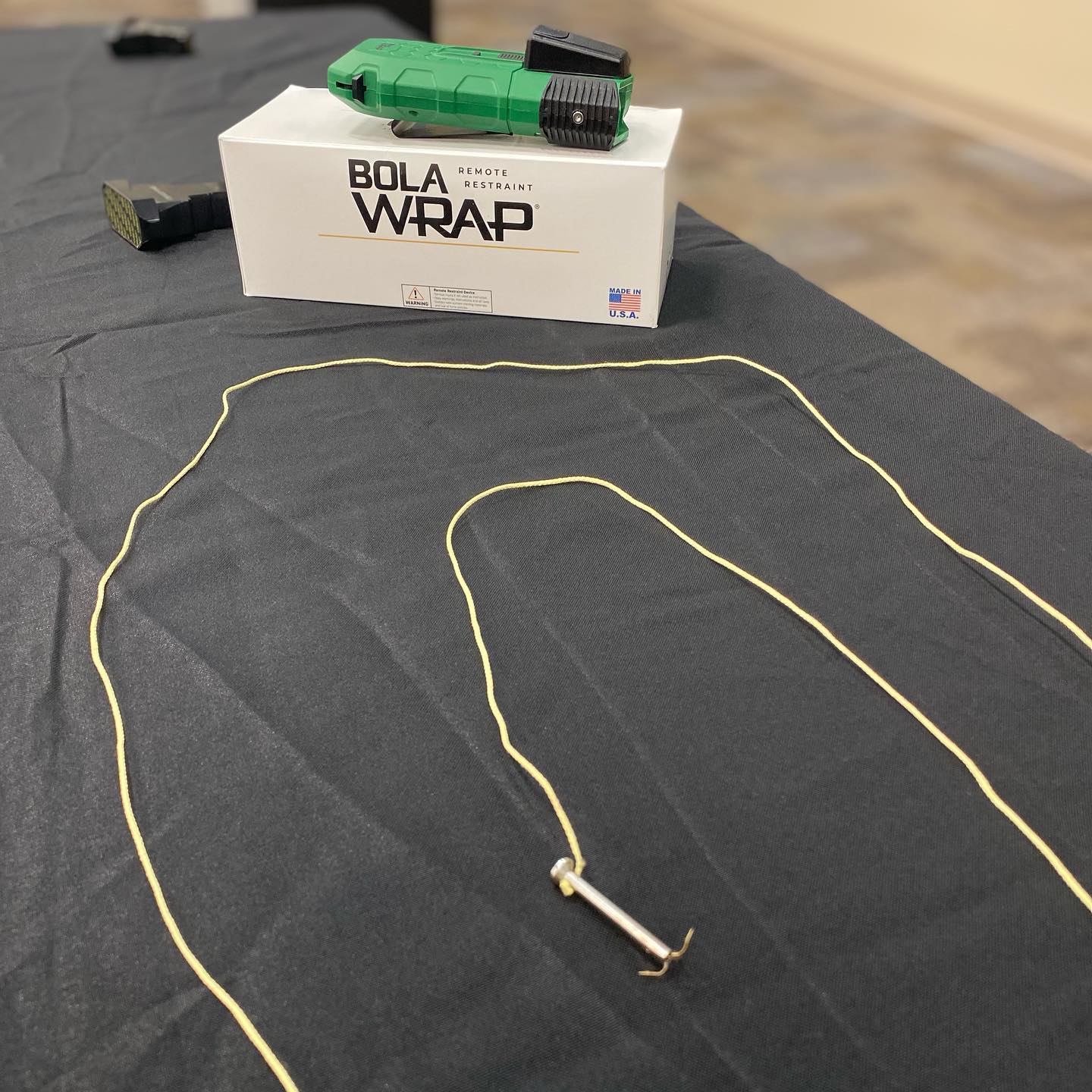 After a successful pilot program, the Hillsborough County Sheriff's Office is proud to announce the launch of a less lethal, deescalation device called the BolaWrap.

The BolaWrap is a unique device that has the ability to detain a person, without harm, who is a threat to themselves, deputies, or the community. The hand-held device features a remotely launched Kevlar tether that wraps around an individual's body. The BolaWrap can be deployed from up to 25 feet away, allowing deputies to maintain a safe distance while still restraining the subject before a confrontation escalates and requires a higher level of force. When deployed, the device also makes a loud popping sound, which can serve as a distraction as deputies work to detain an individual.
The Hillsborough County Sheriff's Office began testing the BolaWrap in April 2021.

"By adding this new, less lethal resource to the menu of options for deputies, we can quickly and effectively deescalate a dangerous situation," said Sheriff Chad Chronister. "I am thankful we have the opportunity to implement the BolaWrap as a safe alternative that will complement our desire to bring a peaceful resolution to every encounter."

On any given day, deputies encounter people who are experiencing a mental health crisis, under the influence of drugs, or non-compliant to the point of creating a dangerous environment. The BolaWrap will allow deputies to temporarily detain an individual if deemed necessary while working to deescalate the situation.

HCSO will be implementing 165 BolaWraps, supplying the device to select patrol deputies, the Behavioral Resources Unit, and Street Crimes Units in every district.