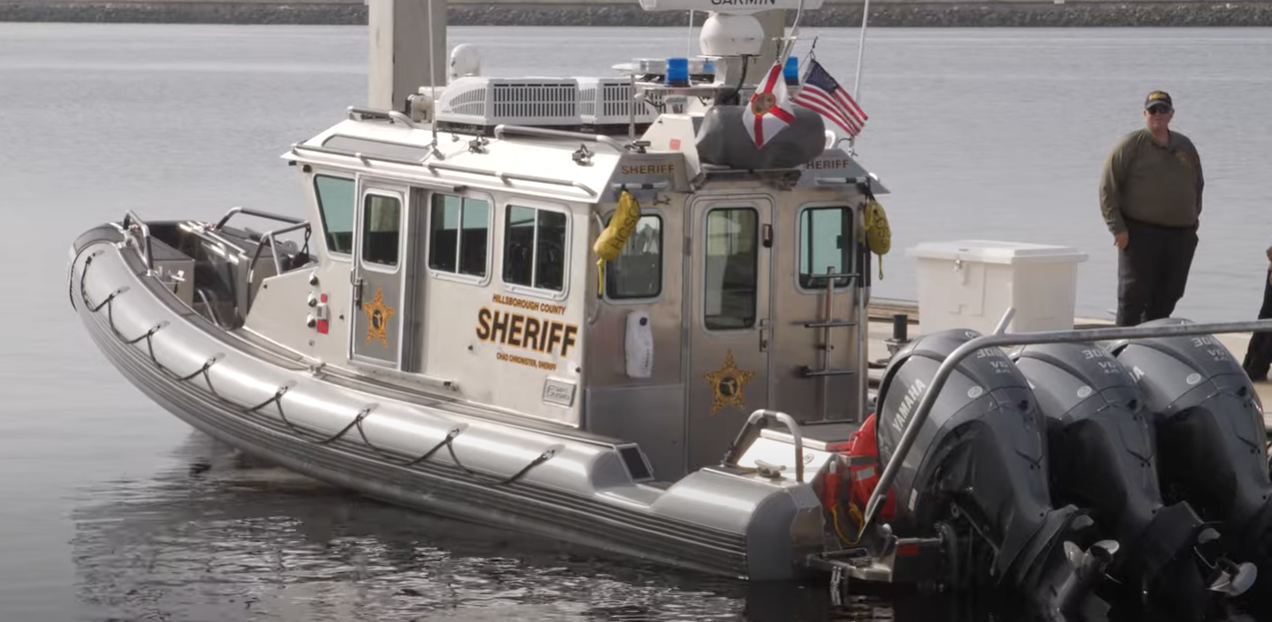 In an effort to better respond to emergency situations in the water and along the shoreline, the Hillsborough County Sheriff's Office has introduced a new addition to the Marine Unit.

The HCSO SAFE Boat allows deputies to respond to emergency situations regardless of the harsh Florida elements. Whether rain is on the radar, a cold snap comes, or it's a hot summer day, the HCSO SAFE Boat's climate-controlled capabilities allow for longer durations on the water.

The SAFE Boat has an aluminum hull, 33' in length, with a full cabin, and is powered by triple 300 HP Yamaha 4stroke outboard motors. The vessel is equipped with a fitted wrap-around flotation collar, which possesses hand-hold lines draped down both sides, from bow to stern. These lines provide instant grab-ahold capabilities for people in the water.

There are also four different points a person can be extricated from the water and be lifted onto the boat, including two telescoping ladders on both stern sides, a dive ladder that can be deployed on either side of the vessel, and the drop-down bow. The drop-down bow feature eliminates the need to get in the water and facilitates the loading of personnel or an injured person. The SAFE boat can reach a top speed of just over 60mph.

"This SAFE Boat is a game-changing life-saver," said Sheriff Chad Chronister. "When there's an emergency, or call for help, every second counts. This boat will get us there that much faster to provide that aid, efficiently and safely."

The SAFE Boat was awarded as an Appropriations Project Request from the state of Florida through the legislature. The total award was authorized at $575,000.