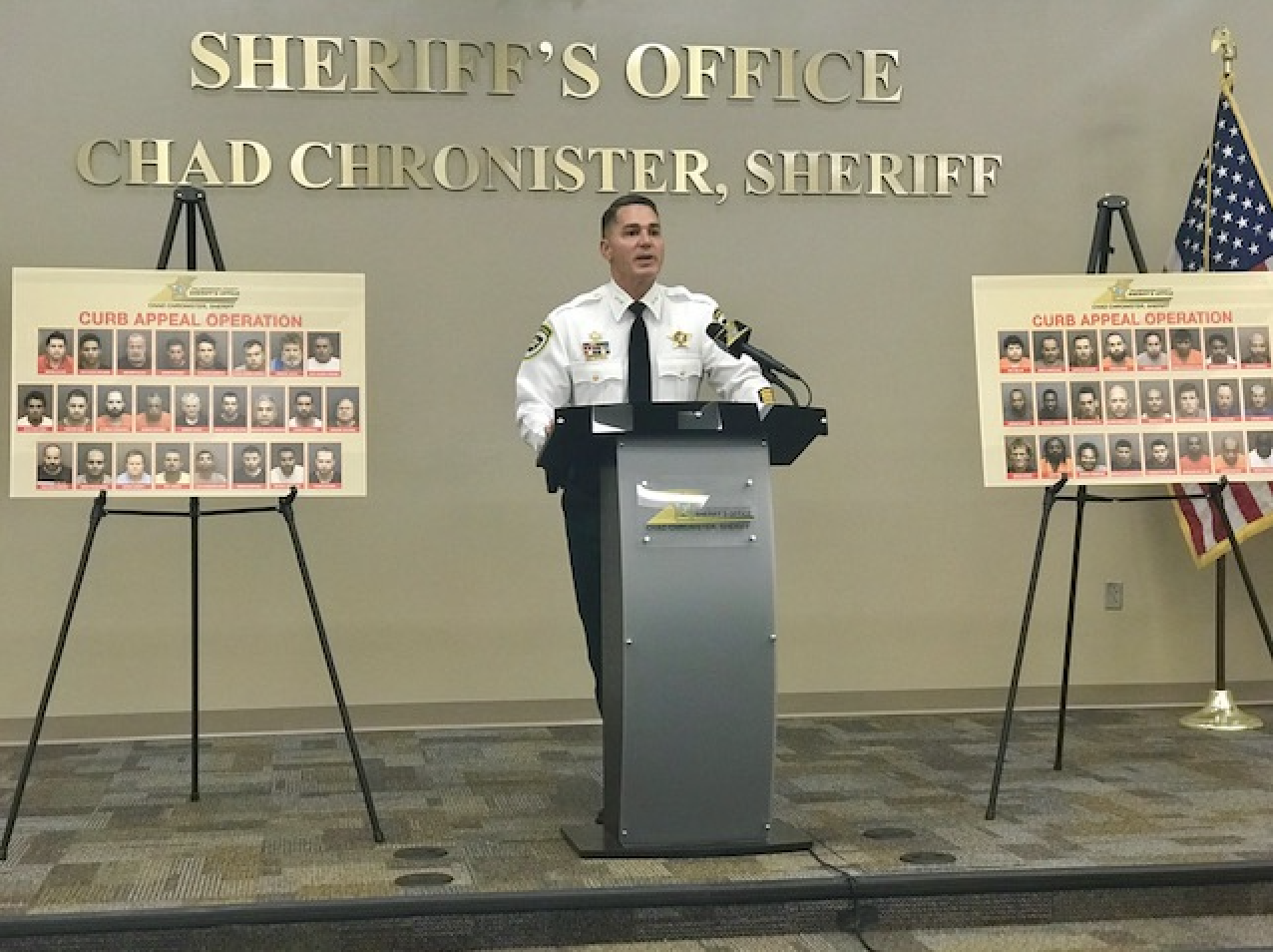 In a continued effort to target human trafficking in Hillsborough County, Sheriff Chad Chronister announced the conclusion of "Operation Curb Appeal" on Wednesday, an undercover investigation where female HCSO deputies posed as sex workers through online ads and walking the streets in the county.

A total of 49 men were arrested between October 26-27, 2020.

"The driving force of human trafficking is, and always will be, the desire and willingness of Johns, who are the customers, to pay for sex with people who are victims of this industry," said Sheriff Chad Chronister. "Without demand, an industry falls apart."

During the course of the two-day operation, more than 200 men made contact with undercover detectives through an advertisement posted online for sex. Approximately 40 additional men approached undercover detectives posing as prostitutes on the streets within the Tampa and Town 'N' Country areas.

The men arrested range in age from 20 to 76 years old and come from a variety of backgrounds including employment as carpenters, information technology professionals, an accountant, a college student, and an active-duty military member.

One of the men arrested, Isaac Jermaine Thomas, 37, is facing charges of fleeing and attempting to elude a police officer and driving without a valid license, in addition to soliciting, after he attempted to flee in his vehicle upon arrest. No one was injured during this incident.

As Tampa prepares to host Super Bowl LV in February of 2021, Sheriff Chronister emphasized that human trafficking-related operations in Hillsborough County will continue to increase.

"Prostitution should not be viewed as a victimless crime. The person on the other end of these transactions could be someone who has been forced into human trafficking," said Sheriff Chronister. "I want to make it clear to those who want to purchase sex here in our community, you will be held accountable for your actions."
Additional Images