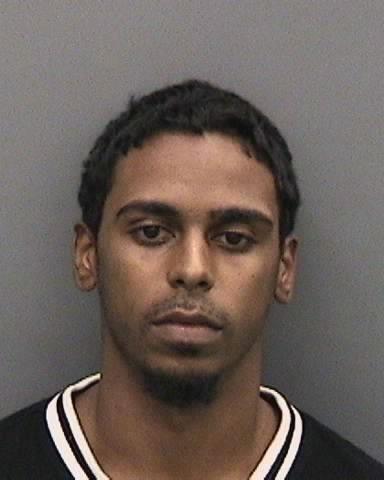 Around 9:30 a.m. on Friday, November 22, a victim driving a 2006 Mitsubishi Lancer at N Thatcher Avenue and W Nome Street in Tampa was followed by a 4-door Ford pick up truck. The victim reported being attacked by a male driver and a female passenger in the truck. A backseat passenger, identified as Anthony Andrade (B/M DOB 03/04/1995), exited the pick up truck, entered the victim's vehicle and fled the scene. The victim's phone was still inside the vehicle, which allowed the victim to track the vehicle via GPS and provide its location to the Hillsborough County Sheriff's Office.

The victim's vehicle was recovered a short time later at the intersection of W Hillsborough Avenue and Elliott Drive. Andrade, who was still driving the car, was arrested as a result.

Detectives want to identify the male and female in the pick up truck who were also involved in the carjacking.

The male is believed to be Hispanic, in his mid 20s, approximately 5'05" and 180 lbs with long brown hair in a ponytail. He was last seen wearing a black shirt. The female passenger is believed to be a white female in her late 20s to early 30s. She is described as having blonde hair with other colors mixed in. She is approximately 5'03," 130 lbs and was last seen wearing a purple tank top and blue skinny jeans. The vehicle they were traveling in is described as a lifted gray Ford F250 or F350 with black deadlock wheels.

Anyone who recognizes the vehicle or has information about this incident is asked to contact the Hillsborough County Sheriff's Office at 813-247-8200 or Crime Stoppers of Tampa Bay at 1-800-873-TIPS (8477) to be eligible for a cash reward.
Additional Images