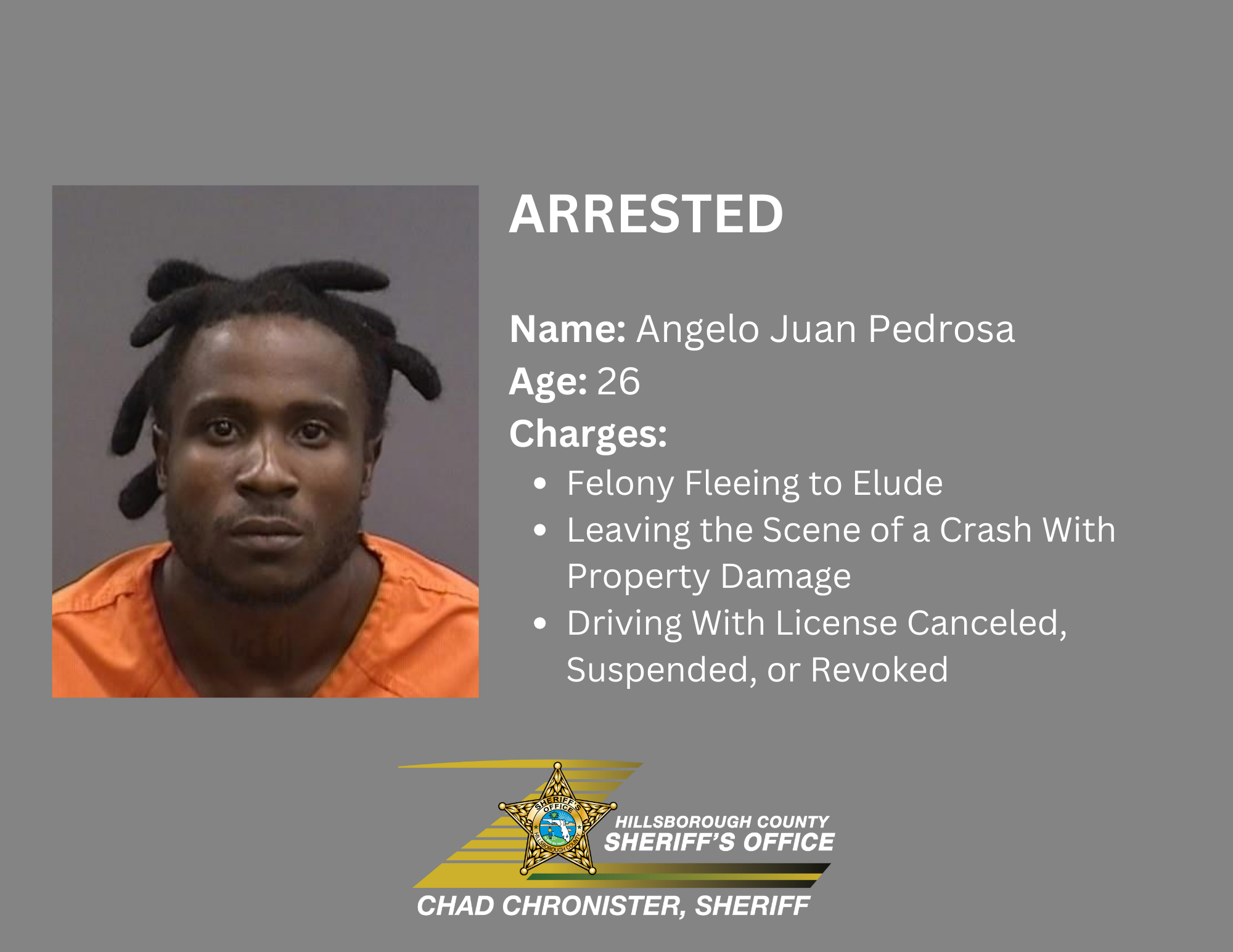 Hillsborough County Sheriff's deputies arrested a man after he left the scene of a crash.
On Monday, November 13, 2023, at approximately 11:45 p.m., Hillsborough deputies attempted a traffic stop on a black pickup truck that fled southbound on 78th Street and then crashed at Rideout Road. When deputies arrived at the vehicle, it was found empty. Moments later, the HCSO Aviation Unit located a man who matched the driver's description of the crashed truck walking rapidly on 78th Street southbound. Deputies were able to apprehend and then arrest Angelo Juan Pedrosa, 26, when it was determined that he was the driver of the crashed truck.
"It is never a good idea to leave the scene of a crash," said Sheriff Chad Chronister. "Our deputies will find you, and it will go worse for you when charged for your crimes. Do the right thing. Don't run."
Angelo Juan Pedrosa is facing charges of Felony Fleeing to Elude, Leaving the Scene of a Crash with Property Damage, and Driving with License Cancelled, Suspended, or Revoked.
This press release shows a video of the deputies on the ground and the Aviation Unit that located the suspect. Media is welcome to use the footage. Please Courtesy HCSO.