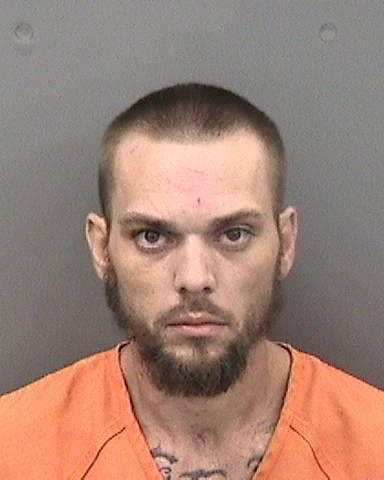 Deputies have identified and arrested Bruce Alan Renner, 27, who was seen on camera stealing a gun from a pickup truck at a home in Plant City and later shooting a gun inside a gas station bathroom on Friday: https://www.youtube.com/watch?v=yQ2iRBXjlIw&feature=youtu.be

Renner was driving a stolen 2000 GMC Sierra pickup truck, believed to be the same truck seen on the surveillance video when he struck the rear of another citizen's vehicle at Fletcher Ave and Telecom Drive in Tampa on Saturday morning. Renner fled the scene of the accident, but he was ultimately located hiding in a shed by HCSO's aviation and K-9 Units after his truck broke down and he fled on foot.

"I am thankful that this dangerous individual was quickly located before he could seriously hurt someone. I commend our aviation and K-9 Units, as well as our patrol units and detectives, for working together to make an arrest without incident," said Sheriff Chad Chronister.

Renner is facing multiple charges including Grand Theft Motor Vehicle, Leaving the Scene of a Crash with Injury, Driving with a Suspended License, Felon in Possession of a Firearm, Discharge of a Firearm in Public (x4), Armed Burglary of a Conveyance, and Warrants for Grand Theft Third Degree, Dealing in Stolen Property and False Information on a Pawnbroker Form. He is currently being held at the Falkenburg Road Jail.