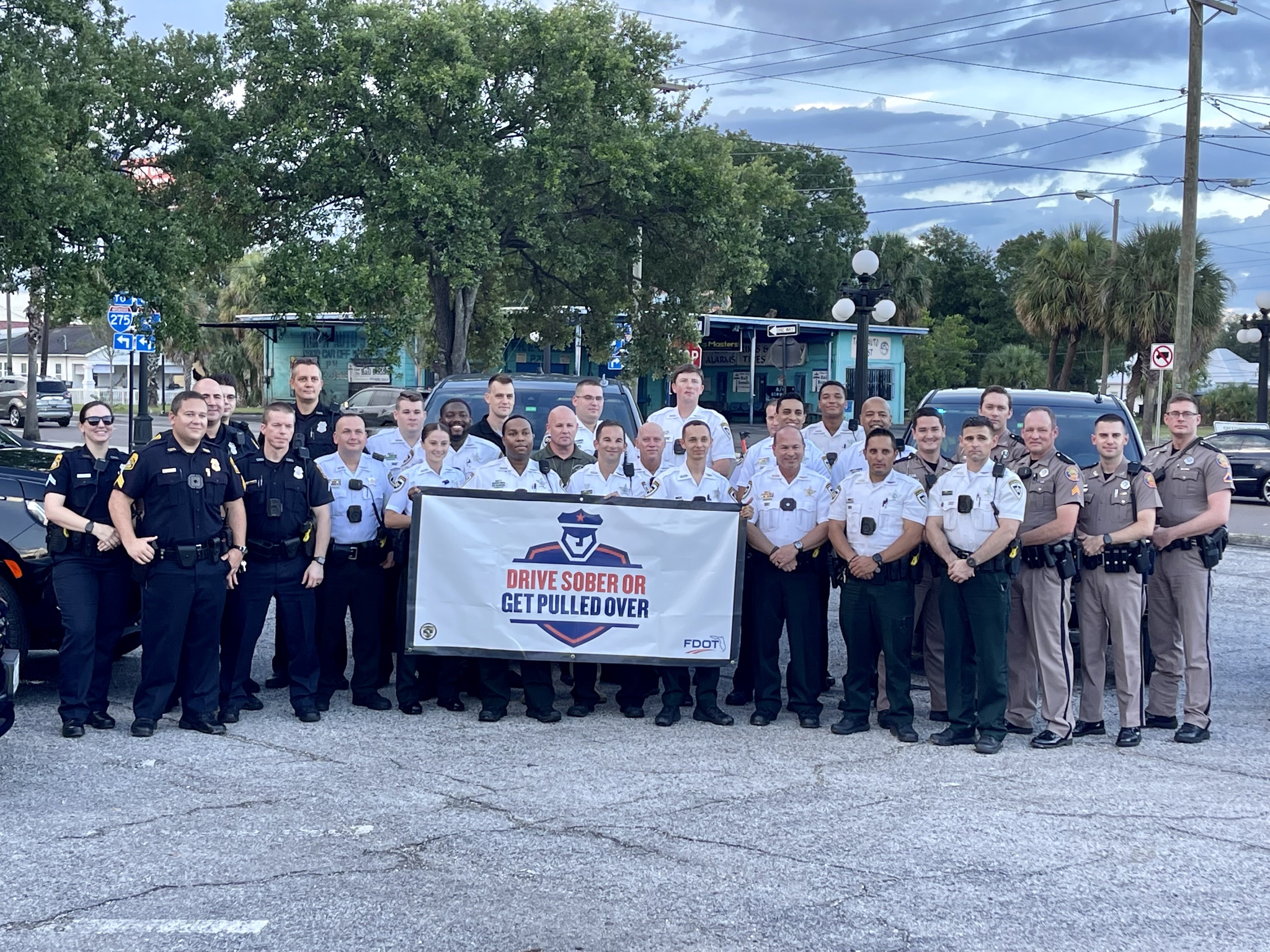 The Hillsborough County Sheriff's Office was out in full force this Fourth of July holiday weekend, helping to keep Hillsborough County roads and waterways safe for everyone.

From 6 p.m. to 6 a.m. on July 4-5, 2022, deputies teamed up with both the Tampa Police Department and the Florida Highway Patrol for an overnight DUI saturation operation, deemed "Operation Freebird."

The 12-hour span led to a total of:
82 traffic stops
8 citations
74 warnings
1 DUI arrest
The three-day weekend produced a total of:
288 traffic stops
14 citations
274 warnings
22 DUI arrests
5 other arrests
The Marine Unit also made
three arrests
for BUI over the course of the three-day holiday weekend. They also had a total of:
67 vessel stops
68 warnings
65 safety inspections
1 additional arrest
In HCSO's District III, which covers part of western Hillsborough County, including Citrus Park, Westchase, Town 'n' Country, and Carrollwood, the Motor Unit, Street Crimes Unit, and undercover units conducted a separate overnight operation to promote safe driving on Friday, July 1, deemed "Operation Nighttime Heat."
The operation resulted in a total of:
256 traffic stops
50 citations
202 traffic warnings
5 arrests
"Thankfully, most people heeded the advice to play it safe this holiday weekend, and not drink and drive," said Sheriff Chad Chronister. "It was a community-wide effort to make sure Hillsborough County is safe for all those who celebrated our country's independence. While the holiday weekend is over, I want to continue to remind everyone that it is important to follow the advice to celebrate responsibly year-round. Designate a sober driver. Call a cab or ride-share service. It is never a good idea to get behind the wheel while under the influence."
Additional Images