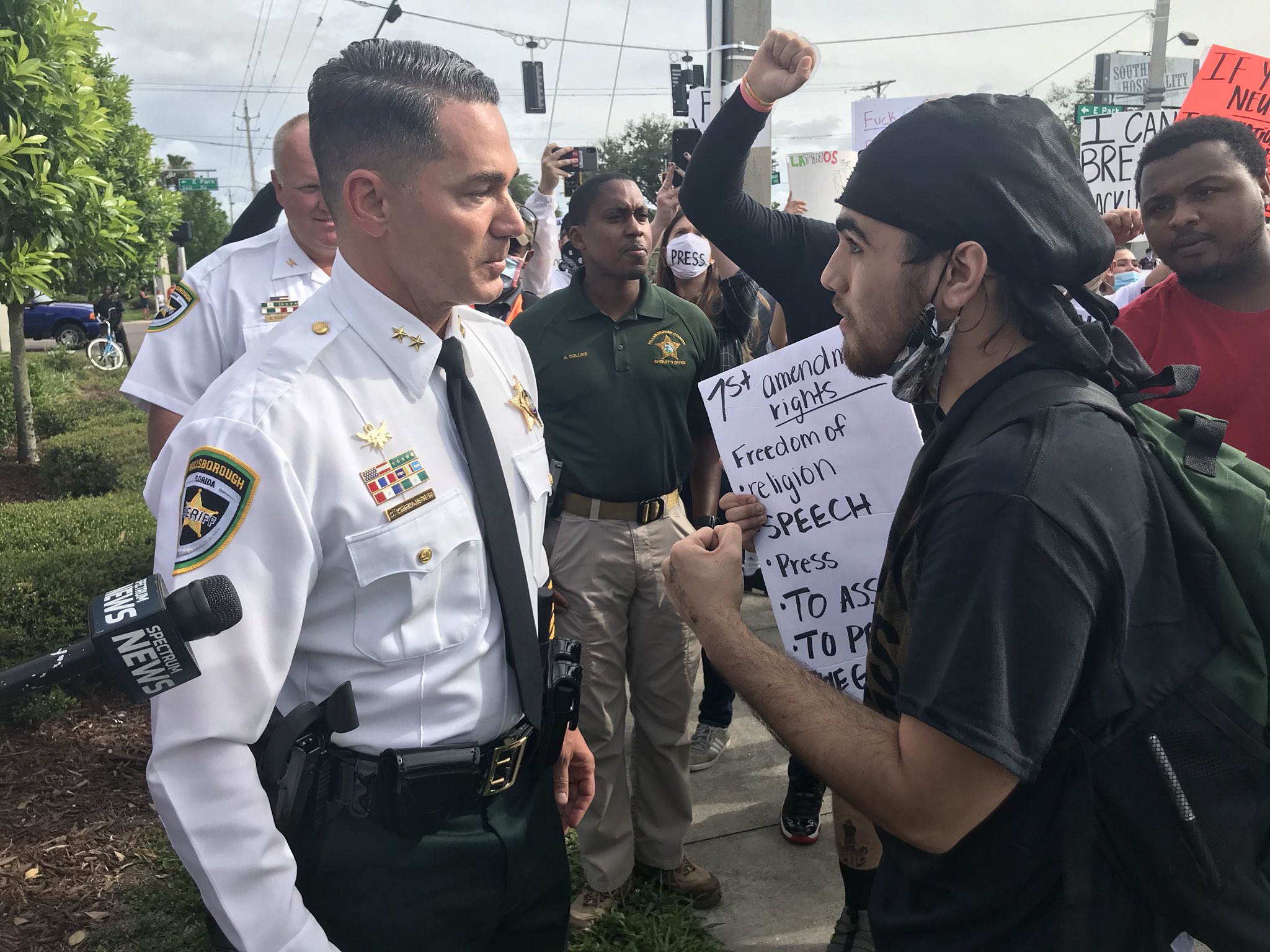 Two large protests held in Riverview and Plant City on Tuesday, June 2, ended with one arrest.

Deputies with the Hillsborough County Sheriff's Office and officers with the Plant City Police Department monitored several hundred protesters demonstrating at the Race Trac gas station located at 1722 James L Redman Pkwy in Plant City on Tuesday. From 5 p.m. to 9 p.m., protesters marched between the Race Trac and the Plant City Police Department. Deputies had to deploy a less lethal round on one subject seen throwing bottles at HCSO deputies and Plant City Police officers. The subject fled the scene to avoid arrest.

One incident occurred during the protest that resulted in an arrest. Vintwan Brooks, 29, of Plant City, removed a confederate flag from the vehicle of an individual who came out to the demonstration. Brooks attempted to burn the flag, which led to a confrontation between the two individuals. Plant City Police attempted to intervene during the dispute. While handcuffing Brooks, a Plant City Police officers was pepper sprayed by another protester. The protester immediately fled the scene to avoid arrest. Brooks was arrested for Inciting a Riot and Resisting an Officer without Violence.

During the same time frame on Tuesday, protesters were also gathered at the intersection of U.S. 301 and Big Bend Road in Riverview. Beginning at 5 p.m., a crowd of approximately 600 people gathered on the sidewalk near the Bank of America located at 13180 U.S. 301 N, later spilling into the roadway. At 5:45 p.m., the intersection was shut down to traffic for the safety of protesters and motorists. After being told to clear the roadway, protesters dispersed at 10:45 p.m. without incident, and no arrests were made.

"I commend both my deputies and officers with the Plant City Police Department for their restraint in dealing with agitators and their willingness to show the citizens we serve that we are listening to their concerns and will always be there to protect them," said Sheriff Chad Chronister. "I am happy to say that these protests ended with no injuries and no damage to property in either Plant City or Riverview."